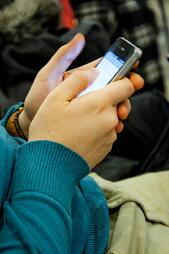 Think your 7th grader isn't sexting? Might be time to think again.
A new study was published online today by the American Academy of Pediatrics about the sexting habits of at-risk seventh graders.
Here are some of the most shocking statistics:
22 percent of at-risk seventh graders participated in sexting.

17 percent sending texts only.

5 percent sending texts and photos.

Higher perceptions of approval for sexual behavior from parents, peers and the media, higher intentions to engage in sexual behavior, lower emotional awareness, and lower emotional self-efficacy.

At-risk teenagers who had sexted were 4 to 7 times more likely to engage in a variety of sexual behaviors.
Read the full release here.