Sexting: The Nine Things Every Parent Should Know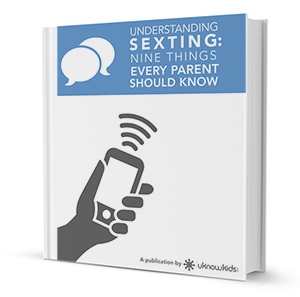 No parent is ready to deal with sexting, but now you can be.
Sexting is nothing to be taken lightly, especially as a parent. Download this eBook now, and discover the nine things that every parent should know.
After reading this eBook, you will understand:
Sexting: What and Why
Sexting and the link with depression
Sexting Prevention
What to do if your child has been sexting
and much, much more!
Enter your email address below and download now to start protecting your child from the dangers of sexting!