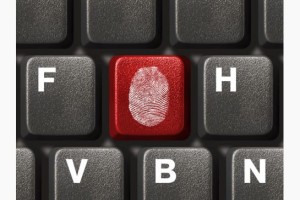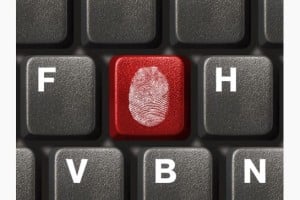 This guest post is brought to you by Tami Nealy, Senior Director of Corporate Communication with LifeLock. Today, she writes about child identity theft protection, one of the latest digital dangers parents should be educated on.
Imagine this: Your child has worked hard in school, you've done everything you can to foster his education, and when the time comes to apply for college loans, he's denied. "Why?" you ask. Identity theft. Now, instead of moving on to higher education, your child's plans are on hold until fraudulent charges are removed from his credit report.
As parents, we do so many things right. We go to great lengths to protect our kids with bike helmets and sunscreen, steer them away from harmful situations and teach them to care for themselves. But most of us drop the ball when it comes to online parenting and safeguarding the puzzle pieces of their identity, and it couldn't be more important.
How It Happens
Kids have perfect credit, and crafty criminals know that. The first time someone applies for credit, all that's required is an unused name and Social Security combination—with any contact information—and credit is received. Since the fraudulent account is attached to your child's Social Security number but not his address, you won't know about child identity theft that has occurred until years later when he applies for his own credit.
How to Try to Prevent It
There's just no denying the changes in our world. Privacy and intimacy have been traded for "friend counts" and "likes." Because younger generations are so open with who they are, it's more important than ever to know how to engage in Internet safety and ensure our most personal information stays personal.
SSN Security
You might think very few people or organizations have your child's SSN, but think again. The IRS, beneficiary accounts, pediatric doctor's and dentist's offices, and even college savings accounts started by grandparents put your child at risk. Identity thieves know where to get the info they need. Anytime your child's SSN is requested, question it. Always inquire whether an alternative identifying number can be used.
Social Sharing
"TMI" is common on social media. Ask your child to only share things he would be willing to say with a megaphone in the school lunchroom. Does he want everyone to know his phone number and address? If not, it doesn't belong on social media. The same goes for passwords or posts that could be used to guess passwords. These bits of info are pieces of your child's identity puzzle that thieves are just waiting to get their hands on.
Privacy Talks
Sharing is one thing and privacy settings are another. Make sure your child's accounts are set up so only their friends can see their pages. And encourage kids to be smart about their "friends." Only real friends should be social media friends.
How to Stay on Top of Your Child's Credit
Just as you should be requesting your own credit report annually, do the same for your kids. Through the free service at annualcreditreport.com, request a copy of your report and your child's from one of the major credit bureaus: Experian, TransUnion and Equifax. Request your report from just one bureau every four months to get a snapshot of your credit throughout the year.
When your reports come in the mail in six to eight weeks, your envelope should be much thicker than your child's. When you open your child's report, a single page should read, "No credit report exists." If there's anything more, call the police to file a report.
Let's face it. Parents have the toughest job on the planet. Lighten your identity-protecting load by enlisting the help of a service like LifeLock www.lifelock.com that provides 24-hour protection 365 days a year for your whole family. If your identity—or your child's—has been compromised in any way, LifeLock will detect it and alert you immediately
Looking for a way to keep your family safe and responsible at home? Read our eBook for rules and tips: "15 Digital Safety Rules Every Household Should Follow."