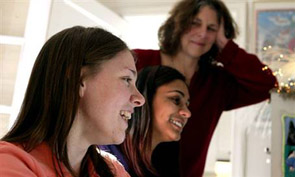 As parents, we all want to think the best of our children. However, sometimes they don't live up to our expectations. Even a child with the best of intentions can find themselves involved in the darker side of social networking. The good news is that parents can take some simple and free steps to begin effective parental monitoring.
Talk about your expectations
Kids can't follow a rule if it doesn't exist. Clear expectations must be set or your child is likely to make mistakes. The resource link on the uKnowKids homepage has free safety tips and an Internet & Mobile Safety Pledge for Kids.
Read More »