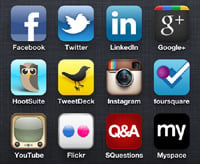 Like everyone else who had a childhood, I endured a bit of teasing growing up. It was about silly things – like my ears, my shoes, my braces – but it hurt nonetheless. At least it was before the dawning of social networks, when I could go home at the end of the day and that was the end of it.

Today's schoolyard bullying is often also accompanied by cyberbullying, which gives bullies an invitation into your home and your life, 24 hours a day. They can bully you anonymously and in a group, on a very public forum where everyone sees it (and can even join in, if they feel so inclined.)

A cyberbullying survey from the Pew Internet and American Life Project says that 80% of teens have a social networking presence on at least one site, Facebook being the most popular. There is good news and bad news about that.
Read More »