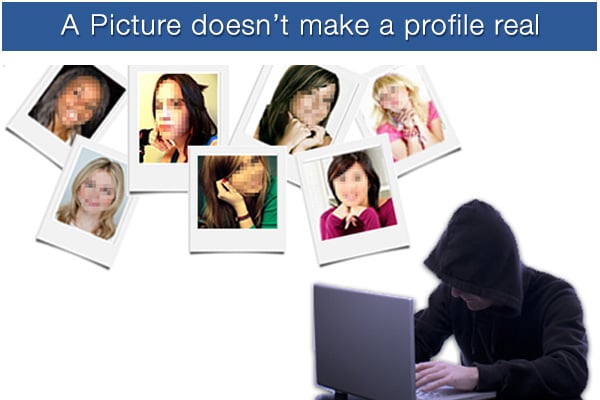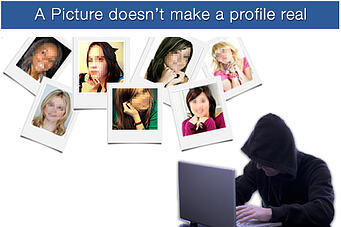 Catfishing, or faking the identity of another person online in order to create a relationship, is not that hard for a teenager to fall for. Predators are adept at exploiting a teen or tween's tendency to take people at their word. Ten rules for using the Internet can help them avoid falling victim to catfishing:
No screen names that suggest your name or age (tyler14), gender (sk8r_gurrl), or are suggestive (longlegs in CA).

Only friend people you know and have met in real life.

Don't agree to meet in person with people you only know online.

Ignore private messages or emails from people you don't recognize.

Don't talk about sexual topics in chat rooms, particularly with strangers or people you don't really know.

Avoid posting photos of yourself, especially ones that could be seen as suggestive. Never send a picture of yourself to a stranger for any reason.

Stay away from social networks that have a reputation for being "hookup" sites.

Never agree to hide something from your parents at the request of an online friend.

Keep identifying information about yourself, and your friends, completely private.

Know that your parents are always there, if there is any issue you want to talk about.
Predators are experts at tricking even the most careful teens into doing things they ordinarily wouldn't do, and the only way to catch them at it is to stay informed about your child's online communications.
Digital parenting has never been more challenging. Family Insight™ from XFINITY® is a Parental Intelligence System that can help you identify if your child is becoming a victim of catfishing. If your child uses social networking sites, be sure you familiarize yourself with their top online contacts. Also, be sure to set your notification preferences within "My Settings" to alert you if your child finds himself or herself in a potentially risky situation.