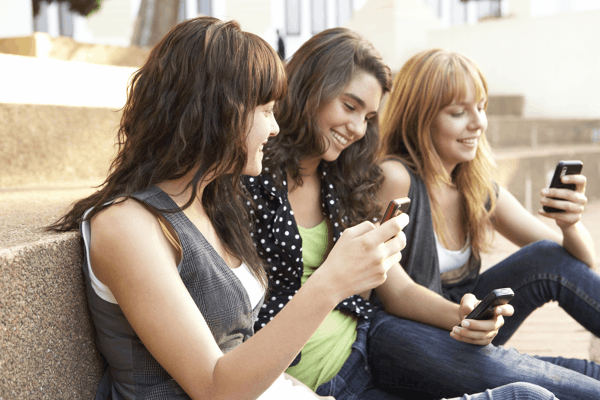 Children now spend more time with the media via Internet and mobile technology than they do with their family, in school, or sleeping.
A nationwide survey conducted by the Kaiser Family Foundation found that in just five years, media use has increased from 6 ½ to nearly 7 ½ hours a day in children between the ages of 8 and 18. As if this weren't frightening enough, children also tend to be master multitaskers, using as many as three technological tools at once to browse through their digital lives.
With children's use of the Internet and mobile technology spiking as much as it is, many parents are growing concerned about mobile and Internet child safety. Naturally, with these concerns in mind, parents want to know what they can do to help their children learn how to safely use the Internet and the technology that allows access to it.Consider using these 5 tips to help create a safe environment for your own children:
Don't just talk about using already available parental controls like the V-chips found in most TVs: turn them on. According to a survey by McAfee, four out of five parents actually fail to turn any parental control software they purchase or have in their household already, rendering it useless.
Be aware with more than technology. The survey by McAfee also found that nearly a third of parents periodically left their kids alone when surfing, and almost half said they didn't know if their kids even had social networking accounts. Physical monitoring of a child and maintaining open communication with children about what they do is an important part in keeping any child safe while online.
Purchase an online filtering system – and use the ones already available to you. Filtering systems, commonly used in schools, are an important tool for anyone worried about their children's Internet use at home. There are also a number of technological filters available for iPods. It just takes a quick Google search to find these award winning tools. Speaking of Google: make sure your child's technological tool (ex. iPod) enforces safe searches on all popular search engines, and that this feature cannot be disabled by changing any search engine preferences.
Be aware of the backdoors children may use – and beat them too it. For example, while it's possible to disable certain browsers or block websites on one browser on an iPod, children know how to download a new browser. In other words: block use on Safari, they use something like Firefox or Chrome. To prevent this, go to their iPod's Settings menu, choose Restrictions, and turn off Safari, YouTube, Installing Apps and Location. You can also turn off the camera, if that is appropriate.
Be aware of changes online – and be ready. This includes being ready for new inappropriate websites to pop up online, as well as knowing what parental tools work and which ones don't. A few basic sub-tips for this section include:

Make sure your child-safe iPod browser constantly updates its list of threats automatically.

Make sure you – and your child's iPod browser – use ratings from sites such as the Family Online Safety Institute's to choose which sites your kid can visit.
Above all, remember that as your children grow, your own online monitoring habits need to adapt over time. Parents will want mobile browsers that have various, increasing levels of web access for older kids; they will also want to prepare their children so they can one day handle their Internet and mobile safety entirely on their own.
Get started with a 7-day free trial of uKnowKids today in order to protect your kids. Pick up additional tips on protecting and teaching your young ones Internet safety skills during their childhood here.
[THIS BLOG POST WAS UPDATED ON 1/27/2019]