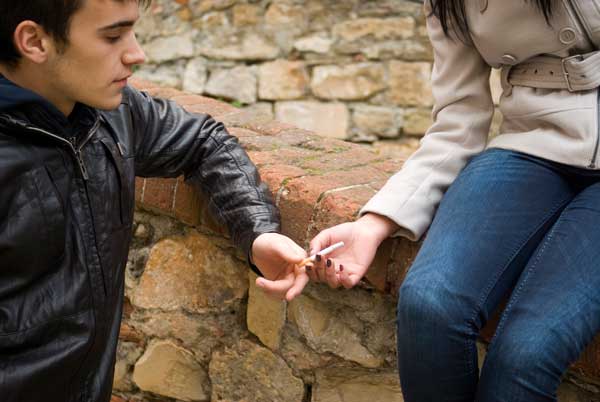 Peer pressure can be extremely hard to deal with for kids and teens. It becomes increasingly difficult without the support of their parents. When it comes to managing peer pressure among kids/teens, there are things that you should do, and things that you must do. Here are six such "musts" for dealing with peer pressure:
Talk to your child about the dangers of drugs, alcohol and sex: Talking to your child opens up a dialogue that can be very important. If your child feels safe discussing these difficult topics with you, there is a greater chance that they will come to you if they are curious about trying them.

Explain to your child why it's important to wait to have sex: Make sure your child knows that they not only have to worry about getting pregnant or getting an STD but also the emotional issues that accompany sex. Ensure they know that it's natural to be curious about sex, but that it's important to wait until they are old enough.

Make sure your child understands that you do not approve of the above mentioned activities: Sometimes having an open dialogue about things makes them seem less of an issue. Explain to your child that asking questions about these topics is okay, but that it's not okay to engage in these activities. Provide your stances on these issues while also opening the lines of communication.

Talk to your child about true stories of teens that had negative experiences: Sometimes it can be helpful for teenagers to hear stories about other teenagers that ruined their life with drugs and alcohol or got pregnant the first time they had sex. These stories can make the dangers seem more real and possible.

Come up with a plan for how your child will handle peer pressure: Helping your child come up with a plan of how to handle peer pressure can be extremely important. Some may think it's easier to give in to the pressure than to figure out how to say no. Giving your child the tools they need in order to avoid difficult situations could potentially save their life.

Make sure your child is involved in extra-curricular activities: While this may seem completely arbitrary and off-topic, I assure you it's not. Children that are involved in activities outside of school are less likely to feel the need to give in to peer pressure.
The most important thing to remember when managing peer pressure among kids/teens is that kids are going to be curious. Just because they are curious, doesn't mean that they have or will try these things. Keep an open mind when it comes to answering your child's questions. After all, if they don't get an answer from you, they could get an answer that you don't approve of from someone else.
Any child or teen is susceptible to peer pressure. Ensure your teens' safety when it comes to handling peer pressure by overseeing their digital actions through uKnowKids. uKnowKids enables parents to be in-the-know regarding teens' text messages and social media activities.
[THIS BLOG POST WAS UPDATED ON 5/4/2019]