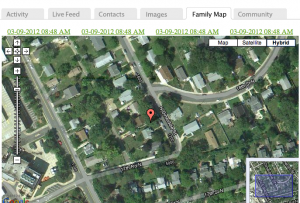 Looking for an alternative to parental control software? As many of you know, parental control software is an an old fashion lack-luster tool for helping parents trying to keep kids safe online. A more modern approach is the use of parental monitoring software or services. When looking for the right fit, how do you know which products will be worth your time and give you a good return on your money? To get the best protection possible for your kids, look for Parental Intelligence Systems or services with these 10 essential features:
Monitors their accounts, not a specific device. Kids access the internet from smartphones, iPads, iPods, gaming consoles. They might use the family computer at home, at a friend's house, or even at the school library.

Tracks their social networking activity. Most kids have at least one account, and may manage multiple accounts at more than one site.

Monitors texts and phone calls. Online strangers may contact your child on Facebook, but when they want to move the relationship offline they will trade cell numbers.

Displays photos. Pictures and videos can get your teen in hot water. You should be able to see images they post and images others tag them in.

Uses GPS to locate your child. GPS lets you know that your child arrives at their intended destination and that they are truthful in telling you where they are.

Alerts you to dangerous activity. Good software will alert you immediately, in real-time, when there's an urgent situation that can't wait.

Provides full text. In addition to screening for specific words and phrases, your software should also let you follow conversations word-for-word and put everything into context.

Sends you easy-to-read summaries of your kid's online activity. Scanning a report should tell you whether your child is safely and responsible online, or whether there's something you need to take a closer look at.

Good search functionality. Can you quickly and easily locate a previous text or post? This helps you identify bad apples on your kid's buddy list and take note of potential problems.

No contract or hidden fees. You shouldn't have to sign a contract or pay a cancellation fee if you just aren't happy with a service.
Responsible parents keep an eye on their child's online activity, regardless of their age or how much you trust them, and one of the most effective tools you have is the right monitoring software.
If you use uKnowKids Premier, you can check off every one of the 10 points above and know that you are keeping your children and their reputations out of danger.