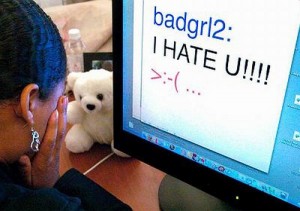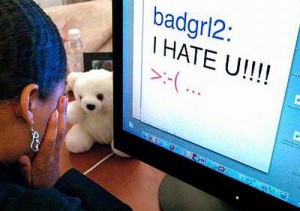 Do you think a cyberbully is a terrible person whose sole goal in life is to make others miserable? If only it were so cut and dry.
Actually, there are lots of ways to bully someone online, and plenty of "good" kids exhibit cyberbullying behavior from time to time without realizing what they're really doing. Some studies on cyberbullying report that as many as 1 in 5 of their respondents admit to some form of cyberbullying
Does your child know that the following behaviors all qualify as cyberbullying
Spreading rumors about someone online
Directing derogatory language or slurs at someone

Flooding someone's inbox with unkind emails or texts

Threatening someone, even if you don't really mean it

Trash talking a fellow online gamer

Forwarding (or creating) embarrassing pictures of someone else

Voting in an online poll intended to bash or rate others

Posing as someone else and posting as if it were them

Creating profiles in someone else's name

Signing someone up for something without their permission (junk mail, porn, etc)

Accessing someone else's account without permission

Changing someone else's password without their knowledge

Posting someone's identifying information or sharing their secrets online

Starting or contributing to a web site, Facebook group, or message board thread dedicated to making fun of another person or group

Even sarcasm (which is often misread online) can be perceived as cyberbullying
Kids often dismiss some kinds of cyberbullying as "no big deal" or insist that the recipient knows they "don't mean it." But a thoughtless word or action online can be cyberbullying, and it can be devastating to the person on the other end.
Parental monitoring is important, and not just because we want to protect our kids from cyberbullies. We also need to protect our kids from bullying others without realizing it – and that starts with knowing what they're doing and saying online.