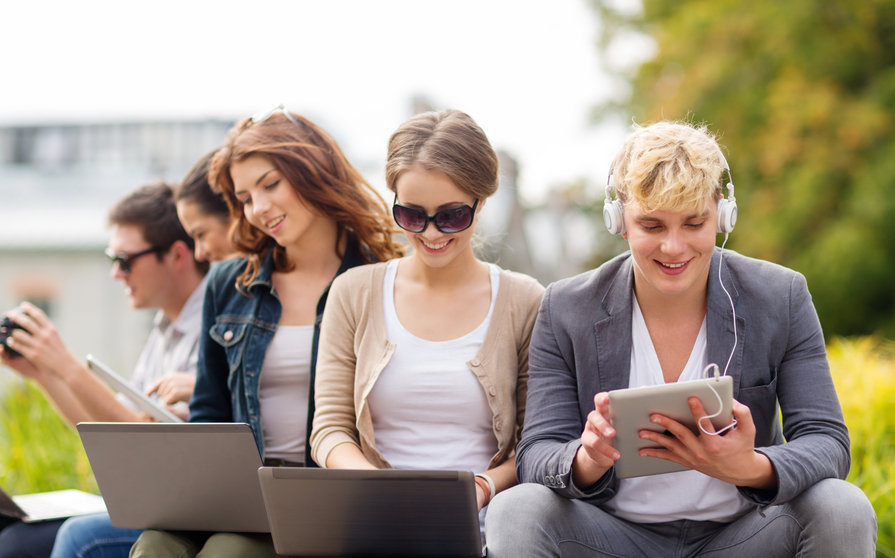 Why do teenagers do what they do? If you are the parent of a teen, you have probably asked yourself this question many, many times. When they have access to the internet, those questions are even more prevelant with the addition of ones like: are my kids safe on social networks, at what age is facebook for kids a good dicision- Well now we know. This article provides 5 interesting, scientific explanations of why our teens do what they do. This article was originally published by Mental Floss.
The Number 1 reasons stated in the article is:
Risk Taking
All teenagers take stupid risks that they one day look back on and wonder what the heck they were thinking. But studies have found it is not because teens aren't thinking about the risks involved—it's because they think about them longer than adults.
Yes, that's counter-intuitive. But think of it like this: If you are on a diet and see a piece of yummy chocolate cake, are you more likely to eat it if you just glance at it, remember you are trying to eat healthy, and walk away, or if you sit there and mull over the pros and cons of eating it? The latter, obviously.
It's the same with the teen brain. Our brains take a lot longer to fully form than was previously thought. In teens, the frontal lobe (where our decision making happens) is not as connected to the rest of the brain as it is later in life. This means teens literally cannot come to a decision as fast as an adult. Teens take an average of 170 milliseconds longer to go over the consequences of a decision, which in turn makes them more likely to decide the risk is worth it.
-The full article can be accessed here