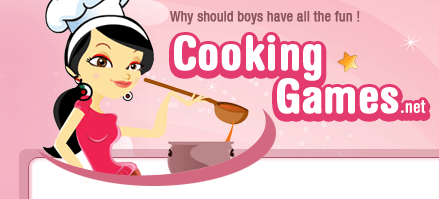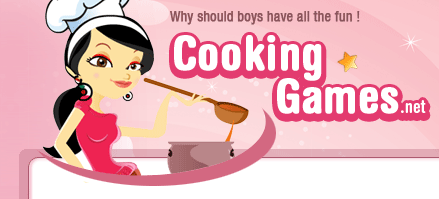 Online gamers used to be mainly teen boys interested in playing first-person shooter and car racing games. But the face of online gaming has changed significantly in recent years. CookingGames.com is one of the many recent start-ups that caters to the preteen girl gamer market. Its tagline? "Why should boys have all the fun!"
The free kids safe games at CookingGames.net are very simple, brightly colored, animated games with titles like Pink Girls, My Cute Puppy, and Justin Bieber Pizza Pasta. The free gaming site started out offering nothing but cooking games (variations of decorating your own pizza, cinnamon roll, birthday cake, and so on,) but has recently begun to offer additional categories like dress up, make up, kissing, decorating, and puzzle and word games.

The site is purportedly a safe site for girls ages 4 to 14, but that doesn't mean parents shouldn't be there to supervise. The kissing games are relatively innocent, but because the main object is to kiss your partner for as long as possible without being caught it is obviously not age-appropriate for some visitors to the site.
Parental supervision is also handy because of the commercial advertising on the site. Does your child know what to do if a pop up ad appears? Another issue is that the colorful on-site ads (usually for other online games) are usually difficult to distinguish from the on-site games, and kids could unintentionally click away to gaming sites geared toward an older audience (like Zwinky or IMVU.) Some ads can also show images that are suggestive or inappropriate for younger children.
While there may not be much educational value to most of the content at CookingGames.net, it can provide some entertainment for preteen girls. As with any gaming site, make sure to evaluate it ahead of time and observe your child as she plays to determine whether it's appropriate for your daughter.

-Article contributed by Jenny Evans