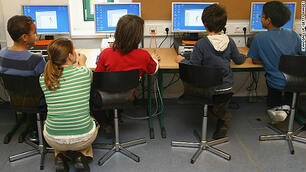 This past April was National Child Abuse Prevention Month. The month was dedicated to raising awareness about child abuse and, more importantly, to preventing it. The Internet adds a new dimension to child abuse, as children of all ages can become victims of online pedophiles and child pornography.
Protect your child by addressing the issue of child pornography early. No one – including smart kids, good kids, or happy kids – is exempt from the possibility of being victimized. Being informed is the only protection your kids have. Teach your child to avoid becoming a victim of a child predator or exploiter by:
Establishing a good relationship with your child. Lonely kids are more likely to seek friendship and attention from adults online who could potentially be dangerous.
Monitoring online activity. Tools like those powered by FamilyConnect, built-in tools like your browser's internet history tab, and good old-fashioned conversation with your kids will alert you to any risky behavior or potential problems.
Talking about sexting. If your child is under 18, anyone caught possessing or distributing the images could face child pornography charges. Or worse, your child could fall victim to 'sextortion' schemes that force them to create more pornographic content "or else."
Knowing their online friends. Talk to your kids about not "friending" people they don't know in real life, and never to meet someone they only know on the Internet.
Reporting inappropriate images or people. If your child ever sees a pornographic image involving a child, or is sexually solicited by an adult, teach them to report it to the proper authorities and tell you about it.
Ignoring inappropriate messages. Teach your child never to respond to a suggestive or obscene message, IM, text, or post. They should simply report it, tell you about it, and block the offending user.
Using parental controls on your computer. Install software on your home computer that blocks inappropriate websites that could expose kids to pornography or introduce them to adult friends with pornographic interests.
If you haven't yet gone over some of these safety rules with your kids, consider setting aside some time. Preventing online child abuse starts with one conversation.
-Article Contributed by Jenny Evans