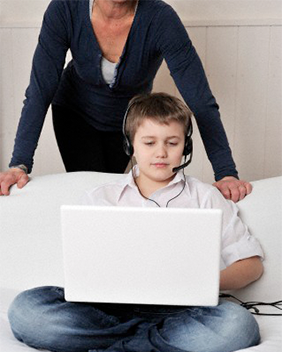 Sort of a Tamagotchi-Pokémon hybrid, Neopets is an online game where players earn and spend virtual Neopoints to customize and care for up to 4 colorful cartoon animals.

Neopets launched in 1999 as a gaming site for bored college students, and today there are more teens and adults on Neopets than there are on comparable sites like Webkinz or Club Penguin.

After registering (kids under 13 must do so with a parent's email), players can buy clothes, food, toys, and even houses for their Neopets. They can also track their Neopet's stats as they train it to fight other virtual animals in the Battledome.Many people can and do play Neopets for free (there is no fee for signing up), but a lot of the games and items can only be accessed by spending Neocash – which is bought via PayPal with real-life money. Gambling-esque games to win Neopoints (betting, scratch cards, spinning a wheel) are present, but are only open to kids over 13.

Parents sometimes complain about the overwhelming saturation of off-site ads on Neopets.com – ads are easy to click by mistake and hard for a young child to differentiate from the game. (You can get rid of the ads, but only with a Neopets Premium membership that costs $7.99 a month.)

Unlike other virtual world online games, Neopets doesn't focus on social networking. In fact, there is minimal interaction among Neopets players. The main form of communication is through message boards, which are open to ages 13+ only. In the message boards, players are represented by Neopets avatars and can "friend" others, block users from contacting them, or send private messages to each other with NeoMail.

Neopets messages boards are automatically filtered for profanity and overseen by live moderators. Discussing dating and romance, religion, or politics can be grounds for getting your account "frozen."
Though it might seem like a child-oriented site because of its cartoon graphics, Neopets is actually most appropriate for kids over the age of 12 or 13. Not only does it require fluent reading, but some of the concepts involved (such as investing in the stock market) are difficult for younger kids to grasp.
-Article Contributed by Jenny Evans