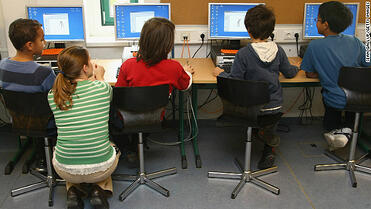 Surely you've seen those cuddly little stuffed animals called Webkinz. Maybe your child just received their very first Webkinz as a gift, or announced that he wants to collect them like so-and-so at school, or is already playing Webkinz but you aren't sure that it's totally safe. Here's a fast Webkinz tutorial for parents.

What is Webkinz?

Webkinz is part online gaming site, part social network for kids ages 6 to 13. (Though usually, the fuzzy pets and cute graphics appeal more to girls and younger boys.) Each Webkinz pet, which retails for about $10.99, comes with an online code that allows your child to "adopt" the pet online and take care of it in the virtual Webkinz world for one year. In order to continue past the one-year mark, you'll need to buy a new Webkinz.
WebKinz as Online Gaming

With their virtual adoption papers in hand, kids play online games (divided into age-appropriate categories) and answer trivia questions to earn KinzCash.

Kids use their virtual earnings to customize their pet's house, buy it toys, play with it, feed it, or dress it up. They monitor how happy, healthy, and hungry the pets are (but fortunately, even the most neglected Webkinz cannot die.)

WebKinz as Social Networking

Players can also invite friends to play with the KinzChat cell phone, or meet up in special chatrooms called "clubhouses." There are two kinds of clubhouses:

KinzChat – kids can only speak by selecting pre-written phrases from a menu
KinzChat Plus – free typing is allowed but numbers, cuss words, and certain phrases like "boy friend" are blocked

Whether your child is old enough to participate in Webkinz is up to you. But if your child does start playing, keep tabs on how they're using the site for social networking and establish some firm ground rules for the who, what, where, when, and why of chatting.
-Article Contributed by Jenny Evans