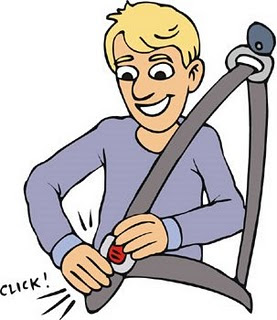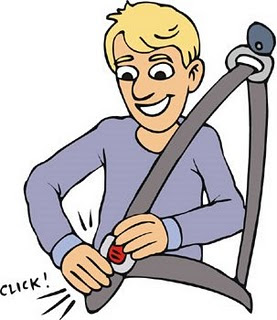 A deadly summertime car wreck is a parent's worst nightmare.
It's the perfect time of year to apply a little overdose of parental monitoring – and keeps those kids safe during those sizzling summer months!
We're smack in the middle of the 100 deadliest driving days for teens aged 15 to 19, which fall between Memorial Day and Labor Day, according to AAA. Car wrecks are the leading cause of death for U.S. teens, and more teens are killed on the road during summer than any other time of year.
With a major spike in car accidents in the summer months, how can parents keep kids safe while driving to graduation celebrations and summer parties?
Forget yesterday's parental controls like paltry internet safety measures, safe Facebook for kids, cyberbullying countermeasures or anti-sexting tactics – smartphone technology lets today's moms and dads take parental control software to a whole new … mobile level to ensure kids' safety.
Sure, it brings parental controls to a near-frightening level for teens, but concerned parents can literally hardwire safety into their cars (or their kid's car) during the "100 deadliest days" of teen driving.
Parents can do more than just stand around worrying, ride the latest parental monitoring tech wave:
Track the Car: There are a number of teen tracking tools out there that the majority of parents are completely unaware of. Concerned parents can install a security system with GPS tracking on the teen's vehicle (or their own vehicle if the teen is borrowing it) -- and track the vehicle through the night in real-time on their smartphone. Parents can monitor the car's location via GPS down to what parking spot it's located in, and status alerts can even inform them of engine trouble.
Monitor That Speed: It doesn't stop there. Parental control software and security systems hardwired into the car like the Viper SmartStart app let you set alerts and get a notification if your teen is speeding or driving where they're not supposed to. Set "geo fences" that will ping you if your vehicle ever enters a forbidden zone.
Dial Up App to Shut Down Distracted Driving: Parents should talk with teens and actively discourage them from carrying too many passengers -- or fiddling with audio devices, navigation systems, and cell phones most of all. 18 percent of distraction-related U.S. fatalities involved cell phone use, according to distraction.gov. One app called Protector shuts down your teen's smartphone once the engine is turned on (but still lets the phone call some essential numbers like 911, etc.)
Who Cares If It's Painful? Communicate: You don't need to tell a parent that it's tough (sometimes near impossible) to talk to their kids -- especially about safety matters. There's eye-rolling, you look lame, but WHO CARES??? The simple fact is, teenagers who believe that their parents will "freak" if they take unnecessary driving risks are more unlikely to do so.
Select the Car Carefully: Families should make sure to pick vehicles for teen drivers that don't have overwhelming pick-up and are low to the ground (which greatly decreases rollover risk). Even though most teen drivers' first cars are handed down from the parents for financial reasons -- new drivers often can't handle vans and SUVs.
Set an Example -- Wear Seat Belts: "Buckle up!" Again, it's another possibly "nerdy" piece of parental wisdom that's sure to inspire the occasional eye-roll. But the numbers are overwhelming and speak for themselves. For every one percent increase in seat belt use, 172 lives could be saved, according to James Madison University.
During the "100 Deadliest Days for Teens" parents have to do more than fret, force that painful communication and educate yourself on all of the parental controls out there to keep kids safe. You'd be surprised just how much you don't know.
-Article by Andrew Hard