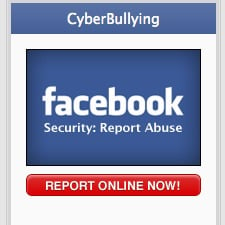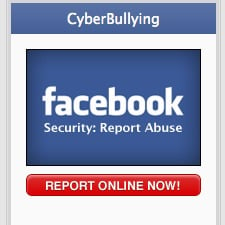 Facebook's features run the gamut, from a simple poke to flagging inappropriate content. Now, the social media site has rolled out its newest addition, which may limit cyberbullying by allowing teens to report mean or threatening posts by clicking "this is a problem."
Facebook teamed up with Yale, Columbia and Berkley Universities to create the tool.
It's aimed at 13 and 14 year olds, the minimum age for a user on the site, and will replace the old "report" link. Clicking the new button takes users through a questionnaire to rank their emotions and determine how serious the problem is.
Users then get a list of suggestions on how to resolve the issue based on how serious the complaint is. Depending on the situation, users can be prompted to send pre-written messages to their aggressor or to get help from a friend or adult.
There are also links to professionals for those who may be feeling suicidal.
Kids spend much of their time online and cyberbullying is a growing problem. That's why the tool's developers say Facebook wants to help younger users develop better ways to communicate their feelings.
The tool is currently in its test phase and is available to some users. It will be available to all Facebook users later this week
-This story was first published on 13wham.com.