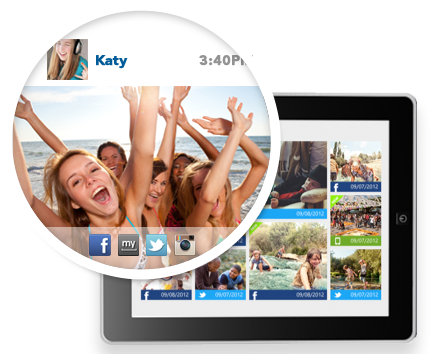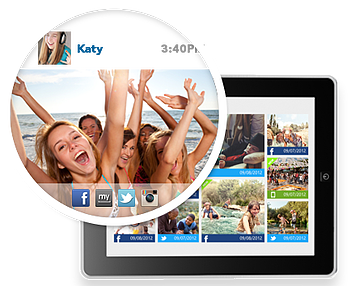 Parental monitoring is no easy task, but parents realize that it's one of their most important responsibilities. My kids put themselves on a global stage every time they use the Internet, and it's up to me to ensure that they're doing it in a way that protects their safety and their reputation. But parental monitoring isn't what it used to be. The way our kids use the Internet keeps changing, so the way we keep tabs on their online activity must also evolve.
A decade or so ago, it was usually enough to place the family computer in a well-trafficked area of the house and install some parental controls on it. But today's kids don't even use the family computer as their main method of getting online. Kids use their phones, their tablets, their gaming systems, their music players, and other handheld devices. They may go all week without even touching the family computer.
Add to that the fact that kids are also using their friends' devices or the computers at school or the library, and you have a very difficult problem on your hands: how can you reliably get an accurate picture of your teen's online activity when there are so many access points to the Internet?
Many parental control software programs attempt to address the multiple devices kids use, but still fall short. There's a program for monitoring your child's Android, and a different one for Xbox Live, and still another for their laptop – and parents are left to juggle them all on their own. The problem with software that only monitors one or two devices is just that: it relies on monitoring the device, not the child.
Don't think that teens don't know the limitations of many software programs out there, and don't think they aren't aware of the difficulty it means for parents. When asked how they circumvent parental monitoring, 23% of teens do it by using another computer, and 21% circumvent it by using a mobile device. When teens know that the software you use just monitors a device, then they know exactly how to get off your radar – and as a result they can put themselves in a lot of danger.
When shopping around for parental control software, your #1 question should be: is this software monitoring my child, or a device? If you care enough to monitor your son or daughter online, you probably aren't satisfied with knowing only about the things they do online with their phone or laptop. You want a more complete picture, so nothing important gets past you. Believe me, I totally get it.
-Article Contributed by Jenny Evans