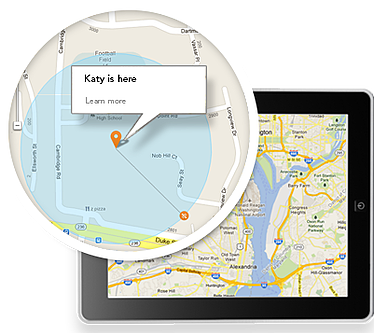 Once upon a time, children would go out and play until dark. Parents would go to their back porches and call their names and a few minutes later, the kids would ride their bikes in the driveway and come inside for the night. Location monitoring was never a concern because the parents all looked out for each other's children.
As those same kids got older, they would often go to the mall with their friends or they would go to a restaurant to hang out for a Saturday afternoon. Once they were teenagers, there was always a concern about whether those children were where they said they were, but it was only a small concern. Many parents might have wished for location monitoring at their point in their kids' lives, but none was available.
Thanks to advances in technology, location monitoring is easily achieved today. Through the use of our uKnowKids mobile app, you can instantly know where you child is. This is an incredible tool for parents, regardless of how much they trust or don't trust their children.
The fact is, there are stories in the news every day about children being abducted. And while most kids are pretty trustworthy, there's always that one time your child might give in to temptation and decide to go along with the crowd to a place unknown to you, or where you wouldn't want them to be.
It's much better to be safe, than sorry.
uKnowKids has apps for your Android or Blackberry. Using a social media, GPS and WiFi information, your child's last-known location is easily accessible. You will know where your child is, or has been, at all times.