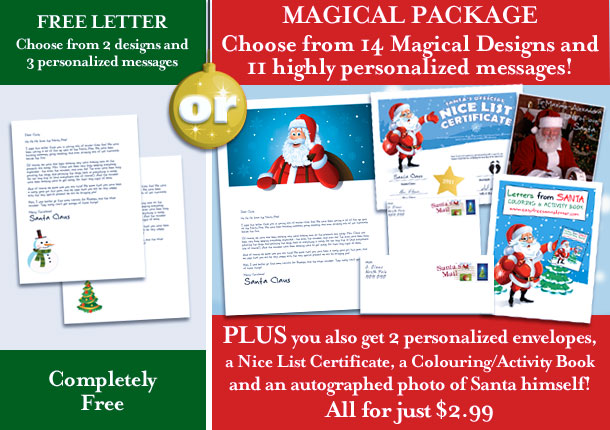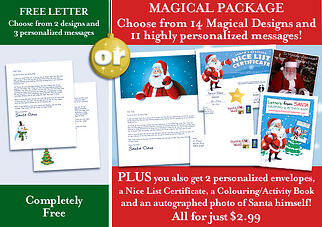 Here is a festive guest post from our friend Raven over at Ms. MommyHH6 for our Military Appreciation Month. Read on for fun ideas for children and then go visit her blog!
Magical Ideas to Make this Christmas Special (at the last minute)
It's Christmas time!!! My entire family is "tech" lovers and there are so many great ideas for gifts this year. There are also some great ideas to keep the magic of Santa alive for younger children! There is still time for a few last minute surprises!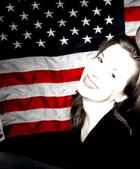 1) Free Santa Letters: Free Faster than magic Elf dust and as easy as 1, 2, 3! Simply point and click and you'll receive your FREE printable Santa Letter instantly, personally addressed to your little one by the big guy himself. No waiting by the mailbox! You can also upgrade for $2.99 to receive personalized "nice list" certificate, autographed picture from Santa and other goodies!
2) Portable North Pole: $3.99 The Personalized Premium Video package (Free version available), which features exclusive video sequences, a personalized Christmas carol with your child or children's names, photos of your children and a several surprises from Santa and his helpers! You can also purchase a phone call from Santa, custom puzzles, books, placemats and more!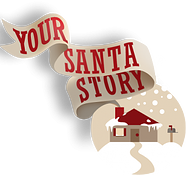 3) Santa Story "Your Santa Story": $29.95 A customized, family-specific DVD that will feature an authentic Santa Claus (real white beard, full red costume, and a twinkle in his eye) that will talk to each child in the family by name and tell whatever family story Mom or Dad want to tell. You provide unique details about your child and family to have Santa talk about. It even comes with a note from Santa to leave for your child explaining the DVD. Special versions for Military families, Expat and also in Sign Language and Spanish.
4) Christmas Printable Pack$19.95 60 Christmas Printables including crafts, trivia, jokes and more for all ages. My favorites were paper dolls, Santa trivia for kids and a letter from Santa.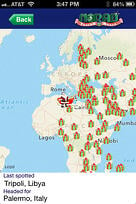 5) NORAD Track Santa App: Free The NORAD Tracks Santa App is the official mobile app of the NORAD Tracks Santa program. Watch the days countdown to Santa's flight, follow Santa's progress on December 24, play "Elf Toss" and "Thin Ice" to help Santa's elves deliver presents, and learn about NORAD and its mission.
What are YOUR favorite personalized Christmas goodies for kids?
Live, Love & Learn,
Ms. MommyHH6
Article Contributed by Raven W. Green