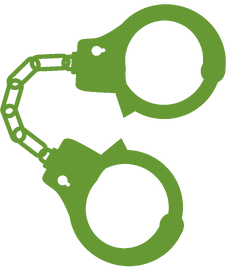 A few years ago there was an extremely disturbing reality TV show called "To Catch A Predator." The show was all about luring and then capturing men, who thought that they were meeting underage children for the purpose of sex. The show was taken off the air in 2008, but sent a chilling message to parents. The sexual predator has evolved and is no longer wandering around playgrounds with a bag of candy. They have become highly sophisticated internet experts, hanging-out online and infiltrating the sites where your children go. But is the online predator a threat?
Statistics
A recent survey that was carried out about internet predators, and asked over 1000 children aged between 10 and 17 concluded that:

A figure of one in thirty three children had been asked to meet someone secretly.

Just under a quarter of all child targets were aged 10 to 13.

At any one time on the internet, there are up to 50,000 sexual predators.

A quarter of children surveyed had been exposed to pornography.

Around 25% of children had received sexually explicit messages.
How online predators "groom" children
The online predator will get information from children by asking seemingly harmless questions. In this way, they can gain information and pictures of potential victims, with amazing speed. Although they operate alone, the internet has made it easy to exchange information and techniques with others. The easiest way to approach children is:
Chat rooms

Instant messaging

E-mail

Social networking sites
How to keep your children safe from online predators
Realizing that predators are out in cyberspace, and are particularly good at what they do, is the first step to protecting your children. Actions that you can take include the following:

Monitor your children's online activities on a daily basis.

Education is the best defense. Do not be afraid to talk to children about the dangers, and give them advice on what to look out for.

Make sure they realize that it is dangerous to give out personal information to people that they connect with online.

Chat rooms and some online gaming sites should be no-go areas as these are the stalking ground of pedophiles.

Instant message with known school friends and family only.

Your child's computer should be used only in a communal area of the house where you can monitor the sites being used.

Do not allow a computer to be password protected and check the history at least every couple of days.

Make sure your children are fully aware that face to face meetings with "new" online friends are off-limits
As most of you probably already know, before founding this company, my own son was targeted and groomed by an online predator. While he was not injured, the situation was certainly a wake-up call for me and my family. I learned first-hand how important it was to monitor your children online.
Sound like hard work? It certainly is not easy, but parents these days need to keep their eyes on Cyberspace if they are going to let their children go online. It is vital to understand that online predators are still relevant and active. If the above tasks sound too time-consuming and overwhelming, give uKnowKids a try.