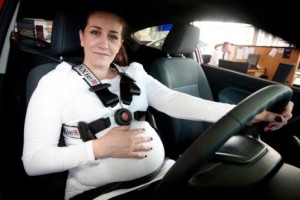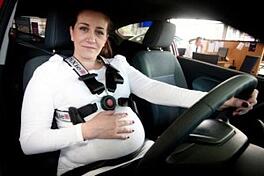 It seems like our friends at SafeSoundFamily do a great job of rounding up the best safety articles of the week, and we especially like the "Online and Data Security" section. Check these articles out that included everything from a seatbelt designed for a pregnant woman to the most prolific Craig's list scams.
Home Safety
Martine at Dainty Mom shares her top tips for keeping your home and family safe. I really appreciate her emphasis on simple, clean things we can all do, like choosing healthy foods and chemical-free cleaners.

Fire safety crosses international borders. Seasoned home inspector Brent from Homes Extra asks important questions in his fire safety test. Is your family safe?
Family & Child Safety
Senior Safety
Change is constant, but it's also hard. And change is particularly difficult for seniors, who are experiencing major transitions, like the death of a spouse or loss of independence. Aging Wisely gives some good advice on how not to handle transitions for the seniors you love.

This week, Susan from Help! Aging Parents also reminded us that it's never too soon (or too late) for a refresher on the signs of stroke and learning proper emergency response to a stroke.
Online & Data Security
Work Safety
Blog4Safety brings us a timely guest post from Saam Banai on how to outfit your business for winter safety. Keep your employees and customers safe during this final month of winter!

Steve from The Safe Workplace posts summaries of OSHA and state OSHA significant citations that have proposed fines over $100,000 every week. Check out some of the citations from the week ending February 23rd – and make sure your workplace isn't on the list.

Pamela at Income Therapy has some 10 rock-solid tips on best safety practices for the workplace.