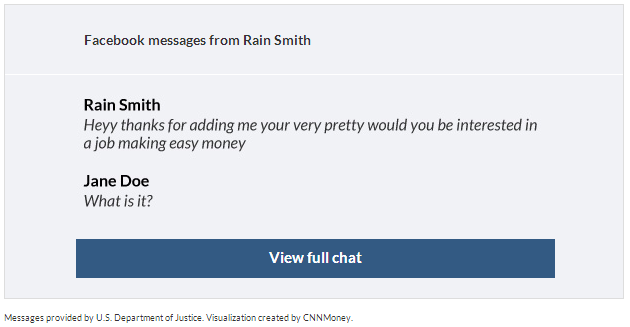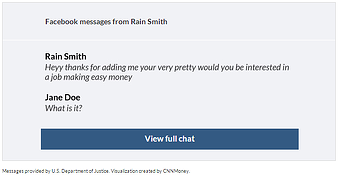 Most people frequently hear cases of cyberbullying or sexting gone wrong in the news, but recently, we were reminded that even more intense dangers exist out there on the world wide web. CNN Money did a great piece on this latest digital parenting concern entitled "Pimps hit social networks to recruit underage sex workers." We thought all of our readers needed to know about this latest digital dangers, so we are sharing the article today.
An interesting excerpt:
"It started with a Facebook Friend request....
'He sold me the biggest dream in the world,' Nina says. 'I thought he really did like me and we were going to live this fairy-tale life together.'
They exchanged online messages for about a month. That September, while Nina's friends went off to college, she traveled the two and half hours from home to meet her Facebook beau in person.
The fairy tale ended fast. Almost immediately after she arrived in Seattle, he dropped her off on a street where prostitutes troll for customers and told her she was going to "catch dates."
Many would have run, but Nina says her deteriorating family life left her with a sense of desperation. She was smitten, and willing to do anything for the man she thought loved her. So she stayed.
Keeping the attention of her "boyfriend" required selling herself for sex, Nina learned. He was a pimp -- and she was one of a growing number of women recruited on social networks for sex trafficking."
How do I prevent this from happening to my child:
The shame with this article is that it doesn't really provide a solution to this terrible problem. Parental involvement could have drastically decreased the number of children were lured into sex trafficking. Children are immature and trustworthy online, much more so that adults, and even a little bit of parental guidance could have stopped these situations from spiraling out of control. While most parents don't have the means to track their child's everyday online habits, even our free Parental Intelligence Essential Plan could have detected inappropriate exchanged Facebook messages and informed parents of any danger.
The full article can be accessed here.