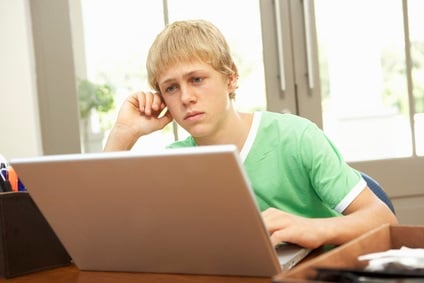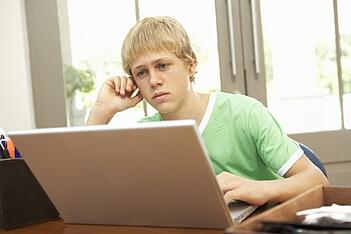 Parents and teachers are forced to long for those days when bullying mostly ended up with school authorities suspending the bully and calling in parents of both parties. Schools do boast of counseling sessions and preventive measures to stop bullying but the offense has taken a new form which is making it more and more difficult for both educators and parents to control. As the only exercise for more and more teens is flexing their fingers on the keyboard of their computer or phone, their cyberbullying, at some point or the other, does step into their virtual lives. The main problem is that traditional bullying was more visible than cyberbullying. It happened mostly on school premises and even if it didn't, there was always some proof of harassment or some kind of supervision that could put a stop to the act. In its most dangerous form known as cyberbullying, the mere detection of the problem is very difficult. Prevention and long-term effects are even more unmanageable.
Justin Patchin, an Associate Professor at the University of Wisconsin-Eau Claire and Co-Director of Cyberbullying Research Center, spoke in an interview about how cyberbullying has teachers baffled as to what role they can play in stopping it. It has managed to give teachers more to worry about than just the falling grades of their students. Recognizing it as more or less new phenomena, Patchin encourages school authorities to avoid keeping cyberbullying at the end of their priority list. They should view it as a matter of grave seriousness. Most educators don't think that they can get involved when cyberbullying becomes a part of one of their student's lives. The fact is that teachers don't know where to start and where to stop. The fact is that teachers can get involved in anything that causes a substantial negative impact on the learning environment at school. It also takes a toll on the rights of other students.
Most cyberbullies don't understand the consequences that their actions might have on the victims. It all comes down to educators and the fact that they need to talk to their students about what their behavior might translate into for someone. Sensitizing kids to the harm it does is the most important thing a teacher can do. Additionally teachers have to ensure that kids who are being bullied are given a feeling of comfort and trust whereby they can actually confide in the adults around them and get help.
For educators, detection of cyberbullying isn't easy. The main method of identifying a bullied child is odd behavior, however, odd behavior is at the core of every teenager's life. It is one of those things when teachers have to make use of their instincts and the knowledge they have about a particular student. The first thing that might be able to give them an idea of what's happening is a change in the behavior patterns of a teen. For example, if a teen was easy going and happy most of the time but now seems aggressive then there might be a problem. Another example could be a teen who had a specific group of friends but seems to always want to stay alone of late.
At the end of the day the best thing a teacher can do for their teen students is ensure that they know they have someone who can protect them. Many a time teens don't speak out because they think adults will make matters worse instead of helping - teachers can help alleviate this perception and stop cyberbullying before it ends in dire consequences for all the kids involved.
Many parents are still in the dark about cyberbullying. Become informed with our eBook: "10 Essential Things Every Parent Should Know about Cyberbullying." Download your free copy today!