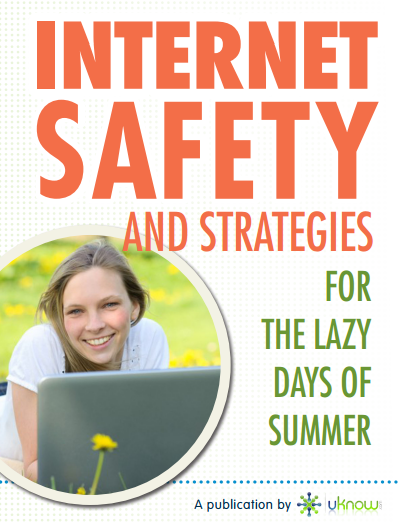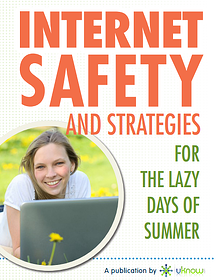 uKnowKids has released our first educational piece of content for Internet Safety Month! Our newest eBook is entitled "Internet Safety and Strategies for the Lazy Days of Summer."
For as long as children have spent summers away from school, parents have struggled to keep them occupied and out of trouble. With new technologies being developed seemingly at the speed of light, fewer parents have to worry about their kids getting bored over long, hot summers. But this doesn't mean you can leave them to their own devices on those devices. Download this eBook and learn about some of the most prevalent digital dangers during the summer and how to prepare and protect your children from them.
You will learn:
Why some technical threats are more common in the summer

The role of technology for kids in the summer

Striking a balance between technology during summer months

Internet Safety Month tips from experts
Be on the lookout for our other awesome educational pieces in the month of June including a SlideShare, infographic, contest, and guest posts from industry leaders and experts!