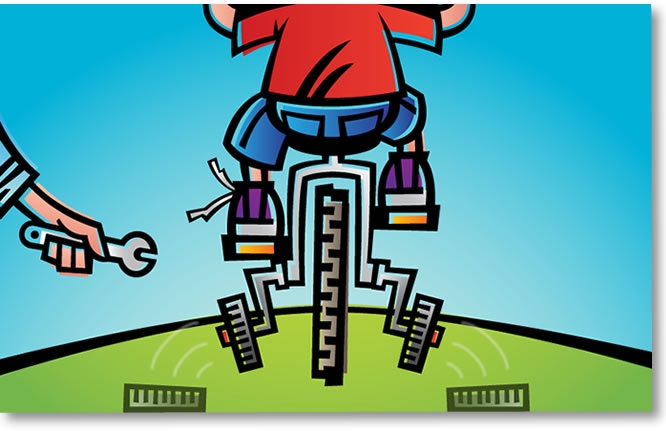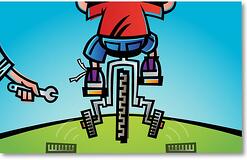 Many parents make the mistake of believing they won't have to do much to ensure mobile and Internet child safety until their kids are into their teen years, or at the very least eleven or twelve years old. Unfortunately, kids are getting online at earlier ages, which means their safety is at risk at an ealier age than most parents realize.
In a recent article in The Jackson Sun, experts discuss the need for "tech talks". Parents already understand the need to talk to their kids about sex, drugs and alcohol. Discussions about technology have to be added to that list. The progression of technology demands it, and so do those who are building tech devices for kids at younger and younger ages every year. That means parents need to use"digital training wheels" even earlier than they did a few years ago.
The company LeapFrog has become a very popular manufacturer of electronic learning toys for kids over the past few years. While they offer toys for babies up to a year old that are excellent for learning shapes, colors and even numbers, as children get older, they have the ability to play with more advanced toys. Devices such as LeapFrog's Leap Pad are excellent mimics of the iPad or other electronic tablet. While kids cannot get online with a Leap Pad, they do provide an introduction into electronics that can access the Internet.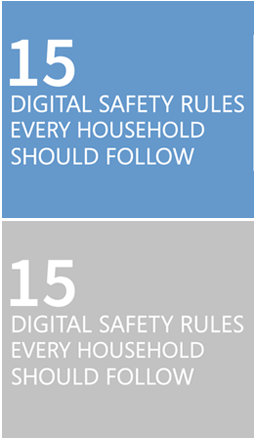 The fact is, technology is an excellent education tool. The problem is that it's not always used for learning, and even when it is, the temptation to use it inappropriately is always there. There is a time and a place for social Internet use, at an age that the parents feel comfortable with. However, unless parents take the time to communicate with their kids, and to keep those lines of communication open at all times, they won't be able to offer the guidance kids really need.
Even though complete parental control is not possible, involved parents result in kids who make better decisions when it comes to the Internet, even at an early age. As a parenting product we beleive that uKnowKids gives parents the digital training wheels they desire. Such "training wheels" allow parents to show their children proper use and safety while keeping them from "falling off".
Download our infographic to get advice on how to keep your kids safe and happy online: "Safety Net: A Parent's Guide to Internet and Mobile Safety."