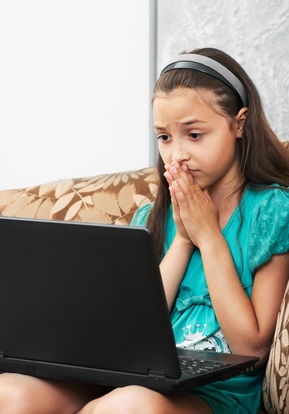 Read the account from the first British person to be jailed for cyber bullying She speaks of her regret at posting a death threat online.
Keeley Houghton, 18, was sent to a young offenders' institute for three months in 2009 after writing on a social networking site that she was going to "murder" a fellow teenage girl.
The incident happened after an ongoing feud with Keeley's victim. Keeley said she she attempted to apologize to the girl on the night before she posted the message, but says her victim wouldn't listen.

"It was understandable, but I was so angry, even through to the next day," Keeley recalled on This Morning today (12 September).

"I was sat with a friend at my house and I wrote what I wrote. I don't even know what I was thinking. I didn't think she would see it. I wasn't friends with her on the social networking site."

Keeley, who is now a reformed character, removed the message within 24 hours and explained: "I knew it was wrong. I thought about it and thought, 'No, I shouldn't have written it'. So I just took it down.

"I don't know why I said it. It wasn't a threat I was going to go through with, it was just something I wrote at the time."
Keeley was visited by the police a week later and arrested. She said: "At first I didn't know why the police were there. They arrested me for harassment and didn't tell me what it was about until I got to the station.

"I didn't realize how serious it was until I got to court."

At the time, Keeley thought her three month prison sentence was too harsh. However, she now feels differently: "I think it's disgusting. I didn't realize how hurt and frightened it would make her feel at the time."

Keeley appeared on the ITV1 daytime show alongside former X Factor contestant Katie Waissel, who is now campaigning for a clamp down on internet bullying.

"Nothing gets done," Keeley added. "The law should be tougher. It's just getting worse and worse.

"Children are killing themselves over things. They made an example of me, but they haven't carried on with that law."
The original post can be seen here.