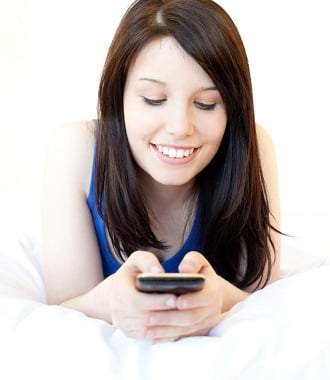 Deciding whether your child is ready for Instagram has to be determined on how much knowledge you give them in navigating Instagram's security. When someone posts pictures on Instagram, security features are there, but they can be misleading in how many ways a predator can work around them. Take a look at some of the methods predators can use to look in on your child's photos and how you may have to take individual action to make sure this doesn't happen.
The Problem with Using Fake Names
Your kids have to be educated on how the mind of a predator works. While that might intimidate your child discussing such things, it's a bitter reality they have to learn. One of those is in how predators can so easily create fake accounts and names to gain access to specific accounts.
Instagram still allows someone to create an account with a fake name if one so chooses. Until there's a time when all sites require the use of a real name on public forums, a predator can easily create an Instagram account that your child might think is a legitimate friend. The contradiction is in the fact that an Instagram account can easily be made private to the public feed. However, when your child adds followers, those followers instantly have access to all the pictures your son or daughter posts.
How Can You or Your Child Scope Out a Predator?
You may have to use some sixth sense parenting in order to find out who's looking in on your child's Instagram account. Sometimes a predator with a fake name can be determined based on any sexually suggestive comments left in the comment box on photos. A parent should teach their child to read all comments on their photos and report anything suspicious to you. Of course, you can do the same, and any prurient comments will be more than obvious to you.
More time should be taken to study the profiles of your child's followers and see if there's anything about them that doesn't look right. Sometimes predators will include links in their profiles to sites that are far from appropriate. Also, any profile that's completely blank might be a red flag -- a predator in disguise.
These followers can easily be deleted. Regardless, what rules should you teach your kids on Instagram so there isn't a chance of a predator still watching without being noticed?
Avoidance of Certain Features
Instagram has a geo-tagging feature that can be very dangerous since it includes the whereabouts of your child instantly when they post a picture. This should always be turned off. As well, general intelligence about which photos to post makes all the difference. Pictures of your child wearing skimpier clothing on the beach could be taken by a predator and used on (unfortunately legal) sites in ways you'll regret.
It's also a good idea for your child to not use their real name online. A screen name will help protect their identity if a predator happen to be peering in
In a time when children seem overly confident in their online activities, you can now become a better digital parent by seeing how astute your child is really being.