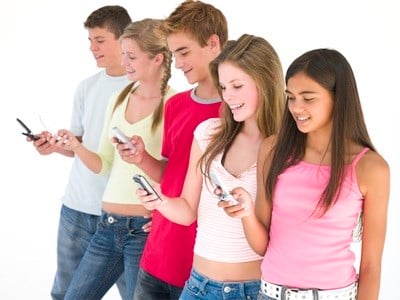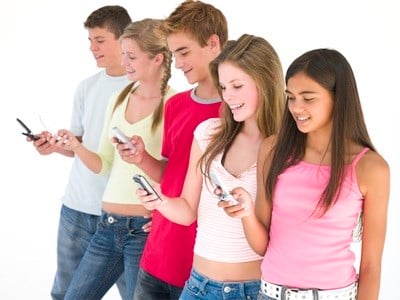 Co-Authored By HILARY SCHNEIDER, President of LifeLock, Inc. Originally published on the Huffington Post.
Smart decision-making online is as important as looking both ways before crossing the street. The U.S. recognized its first official Safer Internet Day on February 11, led by ConnectSafely.org. With continued proliferation of the use of technology, the day marked an important time to celebrate and reflect on the role technology plays in our lives. It also stimulated discussion on the significance of encouraging safe, effective use of the Internet, social media and mobile devices, particularly among children and teens.
Research shows that among families with children age 8 and under, ownership of tablet devices has risen from 8 percent to 40 percent in just two years. Between 2011 and 2013, the amount of time children spent using mobile devices tripled. Additionally, 90 percent of teens report that they have used some form of social media and nearly 50 percent indicate that they have a smartphone.
At the same time, parents have expressed concern about how their children manage their online reputation. Nearly 70 percent of parents indicate that they are concerned about how their children's online activity might affect future academic or employment opportunities.
Technology and the Internet have created countless new opportunities for learning. Students can now read about virtually any subject from anywhere and can connect with people and places around the world. Teachers are harnessing the power of the technology to bring curriculum alive and modify instruction to meet the unique needs of every child. Technology is essential for the development of 21st century skills that will help students thrive in their chosen careers.
While technology is a powerful tool for teaching and learning, it's just as important to help students think about the risks of their online behaviors including identity theft, exposure to inappropriate material and potential cyberbullying.
We know that there are some simple habits families can adopt to help keep kids safe when using the Internet and mobile devices, and at the same time, teach them to be smart and effective participants in the digital world.
But the question we're exploring together is how we can speak to kids in their own language -- and through the digital world -- to help really drive home these habits at an early age.
It is critical that we pay attention to the positive habits that could make a difference for our kids. Just as we teach them to say "please" and "thank you," we also should be teaching them that "123456" is not a safe online password and should never be used.
As parents, we want to teach our kids to practice good behavior. We should show them how the rules of life apply not just in the real world, but also online.
The theme of Safer Internet Day was "Let's create a better Internet together." Join us in taking action to ensure kids have the skills they need to thrive both online and off. Together, we can give our kids the foundational skills to build lifelong online safety habits.