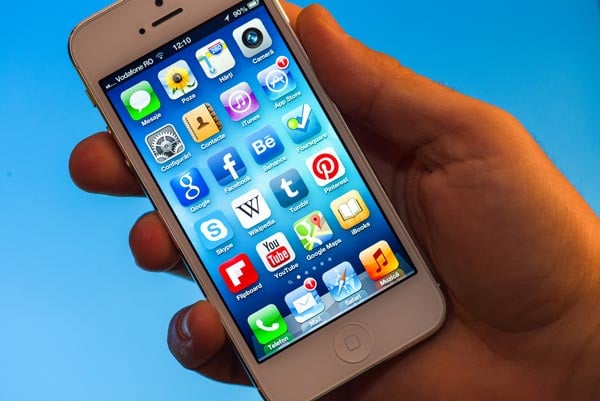 In this day and age teenagers are more tech savvy than most adults. They chat on their smartphones with their peers, download all the popular apps and are greatly familiar with their device settings. Another recent thing that a lot of teens do on their smartphones is hide pictures, messages and apps. Find out how teens are doing this and discover what you should be looking for on teens' phones.
Hiding Apps
The most popular way to hide apps or any other content on your phone is by using an app that does that. Both Apple Store and Google Play have a lot of hiding apps for download and the majority of them are free.
One such app is KeepSafe (Android or iPhone, free). It allows you to upload pictures and videos into the app from the phone gallery and keeps them secured under a password. An interesting aspect of this app is that it has a built in feature called Safe Send. You can send a picture that will be visible for 20 seconds before self-destructing. The application developers claim that KeepSafe Safe Send is like Snapchat but works with everyone, even if they don't have the app. The recipient receives a link via text message that takes them to the picture that the KeepSafe user sent.
Vault (Android or iPhone, free), is also a popular hiding app that allows users to hide photos, videos, text messages, contacts and apps. Just like KeepSafe, it is only accessible via password. The application is free, however if you upgrade you can have additional features such as creating a decoy Vault account. When a parent or adult insists on seeing the content of an app, teens can show them a fake app through Vault.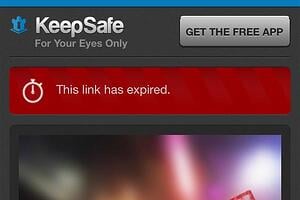 Another category of hiding apps that parents should be aware of are disguise apps. Smart Hide Calculator (Android, free) and Secret Calculator (iPhone, free) appear as calculators on the icon and when you open them. Hide it Pro (Android, free) is a functioning audio manager that can be used to turn volumes up and down. The user usually has to perform a combination of tasks in order to access the content, for example, pressing and holding a specific button and entering the password.
Device Settings
Although teens are more likely to use apps when it comes to hiding their pictures, applications, text messages, and other data on their smartphones, it is still important to know what devices offer in terms of hiding apps and content.
On the iPhone, you can hide applications by going into the Settings > General > Restrictions and checking off next to applications that you don't want to show up on the screen. To make them reappear, you can go back and repeat the process.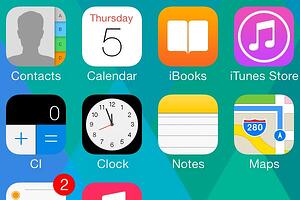 Androids offer the same option of hiding apps from the home screen. You can do so by going to the App Drawer > Home > Settings > Hide Applications and choosing apps that you would like to hide. Just like on the iPhone, you will have to repeat the process to unhide the apps.
From a hidden app to social steganography, teenagers will always find ways to hide their pictures and messages and other content on their phones. If you find that your child is using one of these applications or similar ones to hide their activities, try not to jump directly into the "Show me what's there" request. First, by doing so, you will be pushing your child away and they will be less likely to open up to you. Second, as we mentioned earlier, a lot of apps have a decoy mode and your child might show you an account with curated data, created especially for situations like this.
Engage your teenager in a conversation and ask him or her why they feel the need to hide things on their phones. It might not be an intuitive approach to take, and it takes a lot of patience, but gaining the trust of your teen is the best preventative practice. By explaining your cause for concern, teens will feel more respected and will be better able to understand where parents are coming from. As a precaution, parents can keep tabs on teens and tweens' digital activities by using a tool like Bark to ensure that kids aren't hiding things that could get them into trouble.
[THIS BLOG POST WAS UPDATED ON 7/1/2019]