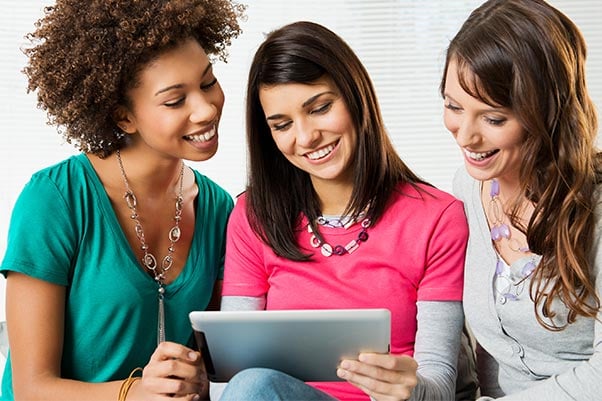 What is Skype?
Skype is one of the most popular video chatting and communications platforms in the world. Microsoft owns the program, and it is a company that has brought many innovative technologies to the world over the years. Skype allows people to talk to each other from other ends of the world through video, audio and text chat.
Users can download the Skype program to their desktop computers, laptops, tablets or smartphones to enjoy the benefits. The program is free to download, and users have access to some great features upon registration. Additional features such as voice calls and texting are available for a small fee.

How is Skype Beneficial?Skype can benefit a multitude of people. Business owners can hold meetings via Skype no matter where their employees are located. This technology reduces fuel costs for all parties involved. Some employers hold interviews over Skype, as well.
Additionally, Skype is an excellent outlet for parents who have to co-parent children from different locations. Children can keep in touch with their mothers and fathers so that they continue to play a crucial role in their development. Families with members who are serving overseas in the military have also greatly benefited from the service. Skype has many positive attributes, which is why it is still one of the leading video chatting platforms.

Is Skype Safe?

Some consumers have concerns about whether Skype is safe. They may worry about people listening to their communications. Some wonder if Skype is safe enough to prevent hackers from accessing their computers. Parents may question whether or not Skype is safe enough to keep their children from being exposed to something corrupt and are concerned about strangers contacting tweens.
Skype can be completely safe with the right precautions. Although parents of tweens may want to monitor their children's activities, Skype has controls that allow a user to block certain members from contacting their accounts.
Protecting a Skype Account
A new Skype user can protect his or her account by changing the password frequently. The password should be changed once every month for maximum safety. Every person who has Skype should also continue to download the latest version to his or her computer. The manufacturer routinely releases updates that have tighter security and enhanced features.
In regards to the possibility of kids having the availability to communicate with strangers, one can only reach a stranger through Skype by requesting to add them as a contact. When a teen receives a contact request from an unknown person, they can simply deny the request.
Finally, a Skype user should have an antivirus or anti-malware program installed on the same computer. Viruses and malware can cause the program to run slowly. They can also cause vulnerabilities that may leave the system open for intrusion.
As long as a user takes proactive steps to protect the computer, Skype can be safe to use. As with most sites, Skype has potential to be used appropriately or inappropriately. Inform teens about how to stay safe while video chatting.
[THIS BLOG POST WAS UPDATED ON 1/19/2019]