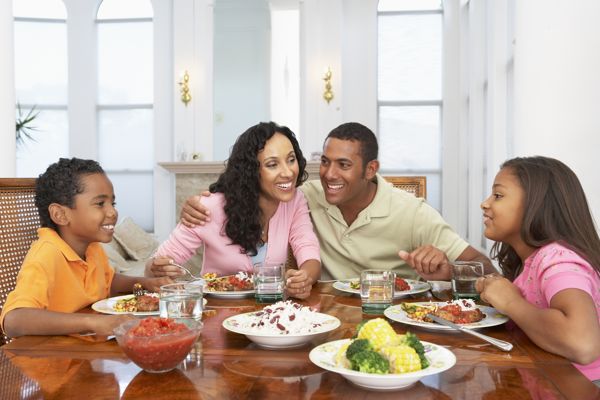 The Huffington Post reported on a recent study on cyberbullying that was conducted by the Institute for Health and Social Policy at McGill University in Montreal, Canada. One of the conclusions of the study was that regular family dinners, where children can communicate with their parents, is a key to raising awareness of instances of cyberbullying. By being able to be open about how they are being cyberbullied, children can help their parents take action to shield them from the harmful consequences.
The study was based on survey data that was garnered from 18,000 students in 49 schools in Wisconsin. It found that one in five of the respondents had been cyberbullied at least once during the past year.
Family dinners were singled out in the report because they are the most common occasion when children and parents have face to face communication with one another. But the communication can happen in other situations, such as car trips.
Of course not all modern families have regular family dinners, mainly because of work, school, and activity schedules. The point that was being made in the study is that regular communication between parents and their children are a good way to combat cyberbullying. Victims of cyberbullying often feel alone and isolated, unable to cope with the harassment.
This can lead to mental health issues and even, in a few cases, suicides. The ability to share their situation with someone like a parent, an authority figure who can take action, goes a long way towards addressing the problem.
Don't forget: this upcoming week is the last week in October's National Bullying Prevention Month. Check out and get involved in the National Bullying Prevention Month events:
PACER: PACER's National Bullying Prevention Campaign began NBPM in 2006. This year, the campaign encourages you to share your story, fundraise, hold a school event, or sign the digital petition to stop bullying.
Hashtag to Use: #UnityDay2014
StopBullying.gov: The US Department of Health & Human Services has put together an excellent database of resources on bullying for parents, teachers, and kids including inspiring videos, apps, and a webinar series. The campaign encourages teens to share their stories on the campaign's Tumblr and also wants people to get involved on their Twitter and Facebook pages.
Hashtag to Use: #StopBullying365
Stomp Out Bullying: The campaign encourages kids to get proactive about bullying through participating in weekly themes.
Week of October 20th: STAND UP for others week
Hashtag to Use: #STOMPOutBullying
Cartoon Network: The kids network is doing the Stop Bullying: Speak Up Campaign this month. Anyone can get involved by taking the Speak Up Pledge and sharing it with friends. The Campaign has an abundance ofhighly-recommended resources for both kids and parents who are concerned about bullying, including tip sheets, comics, colorful videos, and blog articles.
Hashtag to Use: #ISpeakUp