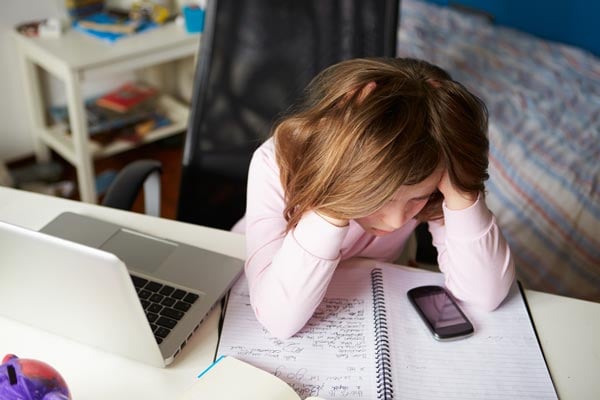 In recent years, the news media coverage has exploded with tragic stories and consequences of cyberbullying. Cyberbullying is defined as bullying that occurs over electronic devices, often through texting, email or through social media websites such as Facebook. Bullies can send hurtful messages to other children, post embarrassing pictures of their peers on facebook, or send hateful email messages.
Cyberbullying takes on the same form as face to face bullying. The cyberbully will have a clear intent to harm the victim (either emotionally or by threatening them with physical harm), perceivable aggression in the messages, and a perceived or obvious imbalance of power over the victim by the cyberbully.
The abuse that children endure at the hands of cyberbullies leave many parents, teachers, and guardians wondering what causes the bullying to happen in the first place. Cyberbullies engage in harmful behaviors towards their peers for many reasons:
The cyberbully wants to feel powerful

Cyberbullying may make them popular

Cyberbullying can help a cyberbully cope with their own low self-esteem

Cyberbullies can be unaware of the harm they're causing

Cyberbullies can have trouble empathizing with their victims.
If you aren't sure whether or not your child has been a victim of cyberbullying, you can evaluate the matter through these 10 Signs Your Child is a Cyberbullying Victim. If you believe that your child has been the victim of cyberbullying, there are many effective ways to intervene and prevent it from happening again. The first thing a parent should consider doing to prevent attacks from happening or recurring is to consider using an online monitoring service to ensure that your child is browsing the web safely and cyberbully free.
What is a parent to do if they suspect that their child is a cyberbully? The first step a parent should take in preventing their child from cyberbullying is to explain to your child that the behavior is unacceptable. Talk to your child and find out if they are lashing out in response to being bullied themselves. Talk to your child's teacher and guidance counselor so they are aware of your child's behavior. That way, the school staff will be able to help your prevent the cyberbullying behaviors. Lastly, the same online monitoring services mentioned above can be utilized to prevent any cyberbullying on your home front.
[THIS BLOG POST WAS UPDATED ON 4/2/2019]