In 2008, a teenage child in my extended family was victimized by an online predator on Facebook. While the child was not physically harmed, the events were serious enough that the predator was ultimately sentenced to 40 years in prison for his history of child predator crimes. Obviously, it was a traumatic experience for both the child and his family.
As a result, Tim Woda and I created the world's first parental intelligence company, uKnowKids, to help parents keep their kids safe online and on the mobile phone. We recognized that the world had rapidly changed, and kids were now at greater risk to a number of new digital dangers because of their expanded access to technologies and people all over the world.
Over the next decade, uKnowKids helped more than a quarter million families protect their kids in more than ninety countries around the world.
Earlier this year, I announced that the uKnowKids story was ending, and that Bark was taking over where uKnowKids was leaving off.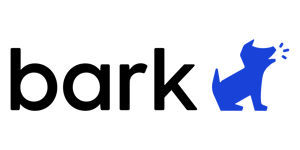 Today, I want to share with you why I believe Bark is the perfect home for uKnowKids' parents and my continued efforts to make the digital world a safer place for kids and their families.
First, our digital family safety work is unfinished. The digital world continues to evolve at an incredibly rapid pace, and as a result, it is harder than ever for parents to keep their kids safe as their digital footprints continue to evolve and expand.
When we founded uKnowKids in early 2009, MySpace and Facebook were the dominant social networks, and services such as Instagram, Pinterest, Tinder, WhatsApp, and TikTok were not even imagined yet.
Bark has done an amazing job of evolving and expanding its parental monitoring technologies as new services have emerged. Today, Bark monitors more than 30 of the most popular apps and social media platforms, including text messaging and email. This is far more than any other parental monitoring service in the world.
I can tell you from experience that it is impossible to support every single new app that launches and it is even harder to do it well. Bark's service is the broadest and most comprehensive service in the world today, and they do a fantastic job of simplifying things for parents in general.
As a parent of two pre-teens, I personally rely upon Bark's service to help guide my digital parenting every single day.
Second, I love the people. Over the last twenty years, I have spent a lot of time around tech folks at every level and in every discipline. In short, I have a lot of experience working and competing with tech people, and I have seen both the good and the bad.
Bark's team is terrific. Most of the folks on the team are parents themselves. They are smart, entrepreneurial and super dedicated to the company's mission. They also happen to be nice people in general.
Over a period of many months before deciding to transition uKnowKids to Bark, I had a chance to get to know Bark's leadership team. At every step of the journey, they did exactly what they said they would do. They were trustworthy, pleasant and willing to honestly share highlights, challenges, needs and concerns during the process. I appreciated the thoughtful and sincere discussions, and they earned my trust and admiration.
Third, Bark's singular focus on making the world a better, safer place for kids and their families is really important. This is the same mission that inspired and animated my brother and me to found uKnowKids, and if you are a privacy, safety and security company, having a high impact social mission is critical to capturing and maintaining consumer trust.
There are lots of companies that sell products to parents, but only a few that do it for all the right reasons. uKnowKids existed for all the right reasons. Bark exists for all the right reasons too. That consistency is important to me.
Fourth, Bark's parental controls and screentime management features are perfectly timed for these crazy times that we are all living through.
If your house is anything like my house this Spring, you need extra help.... and lots of it. Parents are trying to work at home or find work from home while also having to teach, guide and monitor their kids through e-schooling. By necessity, kids are using technology more than ever in order to keep up with studies. Kids are getting more unstructured and in many cases, more unmonitored time with digital devices. Kids desperately need to socialize with their peers as well. In my house, I have given my kids access to social communications apps far earlier than I would have preferred.
Bark's parental monitoring, parental controls and screentime management tools have made it possible for me to give my kids more access to technologies while also giving me the confidence and ability to adequately keep my finger on the pulse of their rapidly expanding digital world.
I could go on and on, but in summary, I am both extremely grateful for Bark's service and excited to help Bark make the world a safer place for kids and their families. I hope we can help you and your family this year as well.