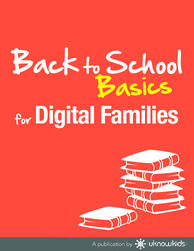 Your child has likely started back to school, which means new pens, pencils, binders and textbooks, but it also means new opportunities for digital dangers and threats. Is your child prepared to handle the back to school battle of juggling technology and learning? Are they prepared to combat cyberbullying or sexting pressures?
Download this eBook now and get information on:
When technology can become a problem at school

Maximizing the academic benefits of the Internet

Reputation, safety and legal issues in the digital world

and more!
Also, get your very own customizable Internet and mobile phone contract for you and your child to agree upon and sign!