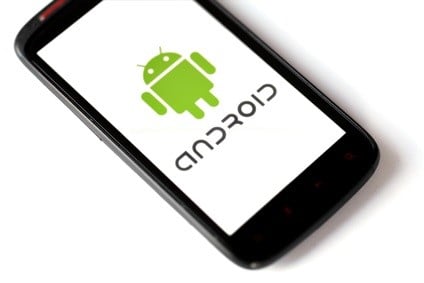 In today's world, having a cell phone is not just a convenience for adults. Parents of pre-teen and teenage children should consider buying cell phones for their kids. Far from being something to make the kids happy, those cell phones can also be a powerful tool for effective parenting. Consider these five examples of how a cell phone for your child will provide protection and also help you keep up with what your kid is doing.
Getting a Ride Home

While you don't like to think about it, kids can find themselves in all sorts of situations, some of them not of their own doing. Perhaps your child was out with friends when some activities got underway that he or she did not want to be involved with. The trouble is that your child needs a ride home. If you have provided the child with a cell phone, all that it will take is a quick call to you or another trusted adult, and someone will be on the way to retrieve your child in no time.

That cell phone will also come in handy in other situations. In the event that the car breaks down, your child can let you know what is happening. You can then make arrangements to send help and also make sure that he or she gets a ride home.

Calling for Help

Should your child feel endangered in any manner, calling the local authorities is a simple act as long as the cell phone is near. The same holds true if your child begins to feel ill or needs some type of professional assistance quickly. With a phone on hand, calling you or the right type of professional will have help on the way in no time.

Monitoring Phone Activity

Another reason to secure a cell phone for your child is so that you can keep track of what is going on. As kids enter their teens, they tend to pull away a little from mom and dad. The result is that it is sometimes difficult to know where your child is and which friends he or she is hanging out with. If you invest in a monitoring service that can help you know the physical location of your child, it is much easier to know if he or she is really at a friend's house, or happens to be somewhere that you think is inappropriate.

Another important aspect of this type of monitoring is that the phone can be used to track your child if the need arises. Should your child go missing, activating the applications associated with the monitoring can help law enforcement find the phone and hopefully your child at the same time.

Reaching Your Child in an Emergency Situation

Not all of the benefits of buying a cell phone for your child have to do with monitoring activity. There could be times when you need to make contact due to some unanticipated situation. Maybe you have to work late, and that will mean you can't pick up your child from school on time. Perhaps another family member has taken ill and you need to let your child know you are on the way help. In these and similar scenarios, the ability to communicate with your child quickly will provide both of you a great deal of peace of mind.

A Training Tool
All your parenting efforts are geared toward helping your child become a responsible adult. Just as you talk with your child about how to handle finances, choose a career path, and how to get along with people, you also want to help the child understand how to use communication tools effectively. By buying your child a cell phone now, you have the chance to provide practical lessons in how to contact people in an appropriate manner, what type of behavior to avoid, and even how to choose phone services in the future.

There are other reasons to buy a phone for your child now rather than waiting. Take the time to sit down with your child and discuss the pros and cons of making this move. Together, the two of you can work out the specifics and be very happy with the selection of the phone and how it will be used.