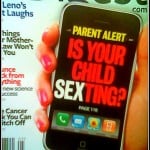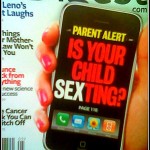 Parents in Black Diamond, Alberta got received some unpleasant news this month. Former Oilfields High School secretary Tanya Marie Cosette pled guilty to sexting two students (one with whom she was having a relationship) in 2009.
As school secretary, Cosette was described as "overly friendly" and routinely sexting both male and female students during and after school hours. She texted regularly with a 16-year-old boy and ended up in a two-month physical relationship with him.

A second student, aged 15, admitted to meeting Cosette to smoke marijuana. She reportedly gave him a cell phone so they could text each other. She sent sexual text messages to him, but a further relationship never developed.
This case should be a reminder that kids with their own cell phones are in a high-risk category if they aren't monitored by caring parents. Without monitoring, how do we even know who is having direct, unfettered access to our children? Online predators know that cell phones grant them this access – in this case, Cosette was attempting to use a cell phone as a 'gateway drug,' maybe even more than the marijuana.Tanya Marie Cosette was sentenced to four years (two for sexual exploitation, two for luring children). After jail she will be on probation for two years and will need to complete 200 hours of community service.
-Article Contributed by Jenny Evans