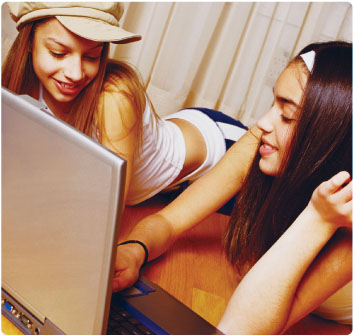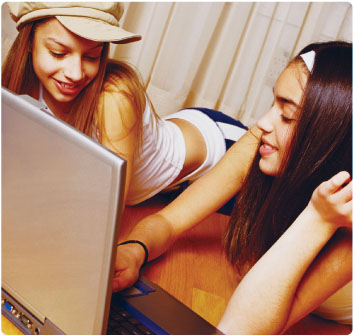 Your heart skipped a beat when you first found out that your child has been cyberbullying others.
Maybe you received a phone call from the principal or another parent, or maybe you stumbled across some bullying messages stored on your child's phone or computer. However you found out, the news probably came as quite a shock.
Cyberbullies don't often fit the traditional "bully" mold. They are sometimes quiet or shy kids who wouldn't dare to bully someone in person, and they might be the victims of cyberbullying themselves.
So here's what to do now that you've gotten over the initial shock:
Reinstate online privileges gradually. Grounding them from the Internet might be an appropriate consequence for their behavior, but it isn't a permanent solution. After talking about online rules, start letting them access the Internet (with increased parental monitoring,) increasing their privileges as they use it responsibly.

Ask questions first. Don't assume you know what your child's motivations are. Ask first why they said what they said, and listen to their answer without interrupting. Ask how they feel about it now, and how they think it might have affected the person on the receiving end.

Stay calm. It can be very disturbing to read what your child has been saying to others – but remember that kids often type things they would never say, and often act more aggressively online than they really are.

Try to make reparations. If you know who your child has been cyberbullying, contact the family to apologize. Doing so in a letter is least awkward for everyone involved, but don't make excuses for your child or expect instant forgiveness.
Finding out that your child is bullying others can be horrifying, embarrassing, infuriating – or a combination of all three. But rest assured that you are not alone.
The fact that your child was bullying others online isn't necessarily a reflection on your parenting. The important thing now is to talk to your child and help them to stop their inappropriate behavior.
-Article Contributed by Jenny Evans