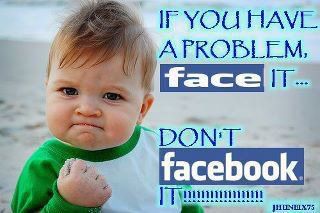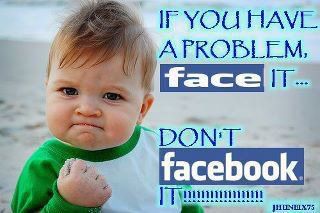 In a world where cyberbullying is commonplace behavior and online rudeness is par for the course, here are 3 simple arguments for your teen to avoid being negative online and be more positive in his posts and texts.
1. Negativity Makes You A Target
Both cyberbullies and online predators like to single out the kids who seem down, who don't feel understood, who don't have much good to say about life. Cyberbullies (and regular bullies, for that matter) choose an easy target, and that's usually the kid who already thinks of himself as the victim. Predators also like to befriend kids who are lonely or angry at the world, because they can more easily gain their trust and convince them to do their bidding.
2. Constant Complaining is Bad Netiquette
Just like it's depressing to talk to a real-life friend who always finds the cloud to every silver lining, constant complaining online is a breech of "netiquette." In fact, teens 13-17 cited constant complaining as the #1 Internet pet peeve in a recent survey by Intel. Another 34% of teens and (48% of adults) find online profanity particularly annoying. If your teen has to blow off steam, it's probably a better idea to do it in a private journal than on the world wide stage of the Internet.
3. Posts Are Permanent
It's okay to vent sometimes, but there might be a better venue for it than posting it online for the whole world to see. When a potential employer - or more importantly to your teen, an interested member of the opposite sex - looks your teen up on Facebook, does your teen want them to see a stream of negativity and whining? What they post is permanent, and a permanently searchable record of all their complaints and dislikes might not do them any favors in the long term.
4. Being Negative Could Make You A Cyberbully
If your teen is accustomed to firing off a post in anger, it could backfire. Put downs and verbal rants could be viewed as cyberbullying, hate speech, or threats against a person or group and you might want to consider parental monitoring options. Without the nuances of tone of voice and body language, it can be hard to pick out someone's real intent in a negative post online. Your teen could face formal consequences with his school's cyberbullying policy, or he could just get a reputation as a mean kid.
By concentrating on the positive and trying to post accordingly, teens are protecting themselves and making the Internet a more pleasant space for everyone to share. I'm all for kids expressing themselves, but in the interests of good digital citizenship and smart Internet safety they should choose the details they share wisely.
-Article Contributed by Jenny Evans