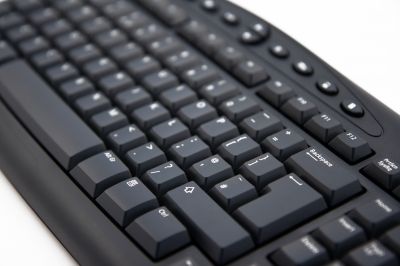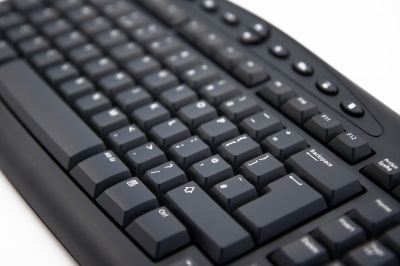 Check out this helpful article of online etiquette for teens and tips for parents from the Sooke News Mirror.
Fact: The Internet is here to stay.
Fact: So is cyberbullying.
Ironically (and most helpfully), the Internet is a great source on how to deal with cyberbullying.
StopABully.ca offers up the following statistics on cyberbullying:
Ninety per cent of parents are familiar with cyberbullying.

Seventy-three per cent of parents are concerned about it.

Two in five parents report their child has been involved in a cyberbullying incident.

Seventy-three per cent of educators are familiar with the issue.

Seventy-six per cent of educators believe cyberbullying is a problem at their school.

Educators consider cyberbullying (76 per cent) as big an issue as smoking (75 per cent) and drugs (75 per cent).

Thirty-eight per cent of girls online report being bullied, compared with 26 per cent of online boys.

Nearly four in 10 social network users (39 per cent) have been cyberbullied, compared with 22 per cent of online teens who do not use social networks.
The website also states the most common form of cyberbullying was the public circulation of personal information received from a private email, IM, or text message.
When it comes to dealing with online harassment, common sense must prevail.
In a recent Globe and Mail article by David Butt ("Teens must learn the line between online socializing and pornography), Butt keeps it simple: "First, assume there are people out there who wish to cause you harm, and don't post anything about yourself that those people could use to hurt you; and, don't post anything about others that you would not want posted about yourself."
HelpGuide.org offers some other common-sense tips for both teens and parents.
Tips for teens:
Communicate electronically only with people that you actually know in person.

Never post or share personal information, including your address, phone number, parent's names, credit card numbers, or ID numbers (student ID, driver's licence, social insurance, health card).

Never share passwords with anyone other than your parents.

Don't emote and post; wait until the emotional storm subsides … and it will.

Don't post promiscuous photos of yourself or anyone else. Nothing on the Internet is private.
If you are being cyberbullied:
Seek support from an adult, be it a parent, a principal or a teacher.

Save the evidence by taking screen shots.

Don't engage with the bully. Ignore instead of responding.

Report any threats of harm to the police.

Don't beat yourself up. It's not your fault.

Log off and unplug, and try to get involved in other activities
Tips for parents:
Following is an abbreviated list of suggestions from HelpGuide.org.

Keep the computer in a common area.

Set up filters on your home computer system, like Net Nanny, AVG Family Safety or Time Boss.

Know your children's passwords.

Don't respond to cyber-bullying, but do report them to the police, the ISP, the cell company, and whoever else is appropriate.

Track the cyber-bullying.

Enlist the help of school administrators.

Encourage your children to tell them if they are being harassed, and deal with the issue together. They may not want to tell you for fear of loosing their Internet privileges.

Carol Todd, mother to Amanda Todd (the 15-year-old who committed suicide as a final response to cyberbullying), did much of the above. She offers the following advice, which reappears often in her many interviews: In an exclusive with Yahoo!, she said, "ensure that your child has three to four adults that they can trust or talk to. Whether its a teacher, an aunt, a pastor at a church ... someone that your child can go easily to and talk to."
Tips for bystanders:

Author Barbara Coloroso, identifies the three parties involved in bullying: as suggested by the title of one of her books, the three players are The Bully, the Bullied, and the Bystander. When it comes to stopping bullying, whether online or in person, behaviour modification will not come willingly or effectively from the first two parties; it is the intervention of the third, the bystander, that can make the critical difference.
All too many times, supporters come out of the woodwork when it is too late. Amanda Todd was overwhelming supported by her peers — after she died. Yet, as evidenced in her video, in her cue card that read "I have nobody, I need someone," she felt horribly alone while alive.
If you really want to stand out in a crowd and shine your uniqueness onto the world, step up when no one else will, speak out, and stop the bullying.
Click here for the full article.
Many parents are still in the dark about cyberbullying. Become informed with our eBook: "10 Essential Things Every Parent Should Know about Cyberbullying." Download your free copy today!