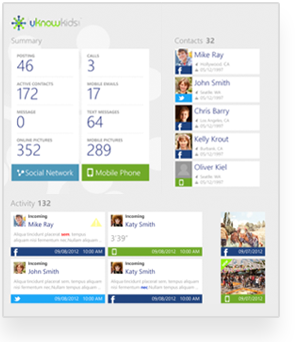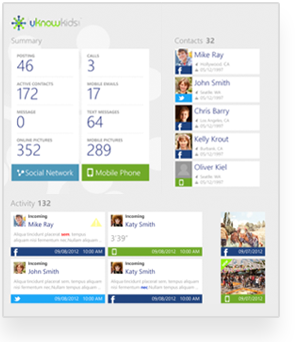 These days, all kids have a presence online. They have Facebook, Twitter, Sims, and a host of other social media and and online games that they interact with multiple times a day. As a parent, you worry about keeping your child safe from cyberbullying and Internet predators. But with Internet available at home, at friends' houses and on mobile devices, how can you be sure you're keeping up with your parental monitoring duties?
The best way of keeping your kids safe online is to talk to them. Ask them questions like:
"What sites and games do you like to look at online?"

"What kinds of information do you think it's safe to post online?"

"What kinds of information do you think should stay private?"

"What would you do if a stranger contacted you through your Facebook or MySpace account?"
By keeping an open dialogue going with your kids about their online presence, they are more likely to tell you of any strange encounters or threats they percieve while online. You're also much more likely to notice changes in their behavior that might be the result of cyberbullying or vicitimization from Internet predators.
In addition to talking to your children and helping them learn about online safety, you can also enlist the services of companies that monitor your child's online presence to ensure their safety.
As a parent, you are your child's first line of defense when it comes to online safety. Be sure you're taking advantage of all the resources available from help with parental monitoring to sitting down and talking with them about their Internet activities. Being involved with their online lives is the best way to protect your kids and show how much you love them.