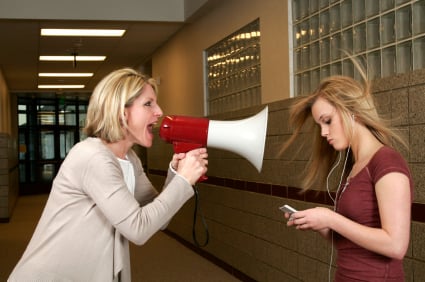 Parents looking to protect their kids online know that there are no easy solutions. uKnowKids has worked closely with parents, educators and professionals to design a product that can be a helpful tool for parents as they put together their larger strategy for keeping kids safe. One of the most valuable parts of any stategy on how to keep kids safe with social media has to include that age-old tool of parents everywhere: The conversation.
So how do you bring up conversations about your child's online life?
1. Treat social networks as a natural part of your child's life. For today's generation of kids, there is little difference between online and offline. Relationships with friends and classmates flow seamlessly between chats in the lunchroom and chats online. So while you think you're discussing facebook safety for teens, your child will think you're just discussing life. When asking after friends, for example, don't get caught thinking that just because your child's BFF (that's Best Friend Forever!) is in a new class means they aren't talking just as much online.
2. Start discussions on a positive note. Parents are worried about privacy and safety online, of course. But so are your kids! A recent article on the Huffington Post shows that teen social media users are already thinking about privacy.
"One of the most encouraging results of this new study is that 81% of teens report that they've set privacy settings on their social networking accounts and have placed limits on who they share their posts with (65%). Over half report having removed a tagged photo or unfriended someone due to an offensive post. The drumbeat of privacy messaging appears to be taking effect. It could also be that kids are far more savvy about their privacy than we sometimes give them credit for."
Even something as simple as saying, "I just learned that I can untag a photo of myself on facebook, do you have any other privacy tips?" can jumpstart a good conversation. Your kid might roll their eyes at you, but that's just one way you'll know they are listening!
3. Be a broken record. This is one the oldest tricks in the book, but it's worth remembering in the digital age. Online environments can change quickly when new apps launch or as the circle of people your child knows, online and off, expands. If you are regularly checking your child's social media presence and they know it, bring it up! Compliment a photo they posted to Instagram. Tell them about the latest Facebook article you read. The more you talk about it, the less of a special issue it becomes.
4. It's ok to ask questions. Remember, you're having a conversation. To avoid the dreaded social media lecture, make sure that your kid is engaged in the discussion. Make sure everyone has put down their devices and is available to talk. By asking questions you acknowledge that your kid already knows a lot, and you might really learn something!
5. Treat social media as a natural part of YOUR life, too! If you're also on facebook, for example, share what you enjoy about it. You model other safe and good behavior for your kids, and while parents often feel that their kids know more about social media then they do, kids will still for their parents for guidance. (Just don't expect them to admit it!)
What are your best tips and tricks for discussing social media with your kids?