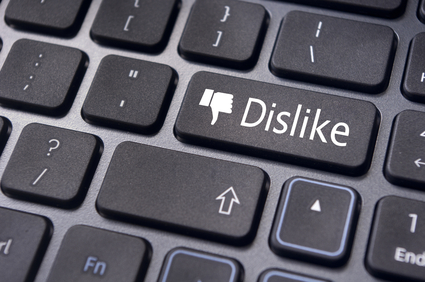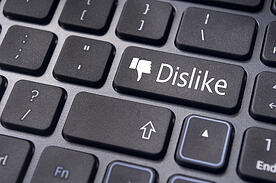 This guest post is from Tina Kehoe, a stay-at-home mom of three wonderful kids and a frequent writer on digital parenting topics.
A little girl named Marie, who happens to be in eighth grade, recently received an anonymous text that reads "we are going to have sex next Friday after the dance. Or else." The little girl trembles in shock and fear as she ponders whether she should go to an authority figure or just live in fearful suspense, wondering if the sender is telling the truth. Another sixth grader in New York is plagued by the school bully, so he retaliates via text that "You and your sisters and mom better watch your backs. My dad has a gun."
No matter which way we slice it, youth has been irreversibly tainted by the digital world. With more than 2.4 billion people online, and two-year-olds toddling around with smart phones coming out of their ears, it's not exactly a surprise to find out that a whopping 41 percent of teens have experienced cyberbullying online, and 80 percent of them have witnessed it, according to Do Something. So what's an evolved parent supposed to do? We can't lock our kids up in an Amish-gaurded closet and keep them away from everything digital. Then they'd end up weird and ill-adjusted. The best way to face a growing problem is head on, armed with empathy and education.
The Golden Rule
In previous eras, the school bully didn't have the luxury of hiding behind a cloak of anonymity, but nowadays hurtful words and dangerous activities can be executed with little or no aftermath for the perpetrator. An article by John Suler in "The Psychology of Cyberspace" highlights this, called "dissociative anonymity," that allows the bully to depersonalize and dehumanize the victim. Since they don't have to encounter any of the emotional fallout on a face-to-face level, their brain literally disconnects them from the human repercussions of their actions. Teaching your children the importance of the golden rule becomes exceptionally important in the world of cyberbullying - words are not just words, and they do hurt.
Clickers Beware
Letting your teen venture off into the online world unsupervised is like letting their brains loose in a fictional Sin City, giving them free reign to explore every debaucherous nook and cranny the underworld has to offer. Even if you trust your kids, there are predators ranging from bullies to identity thieves just waiting to get a hold of them. According to Lifelock, children are more vulnerable to attacks online than they were as little as two years ago. But there's no reason to be paranoid, stand over shoulders, or block the internet. Knowledge Networks did a survey that showed only a little over 40 percent of parents monitor their child's surfing habits online, and about the same percentage of teens suspected their parents of monitoring them, according to CNET. Those teens were also noted to have better, more responsible surfing habits.
Treating the Internet with respect and self-discipline is the key to non-detrimental surfing for both parents and kids. Although the digital world provides us with information at our fingertips - the likes of which the world has never seen - but with it comes a slew of negative patterns and vulnerabilities. As parents, it's up to us to grab the bull by the horns and let our kids know we're there for them, and lead a safe-surfing revolution by following through and leading by example.