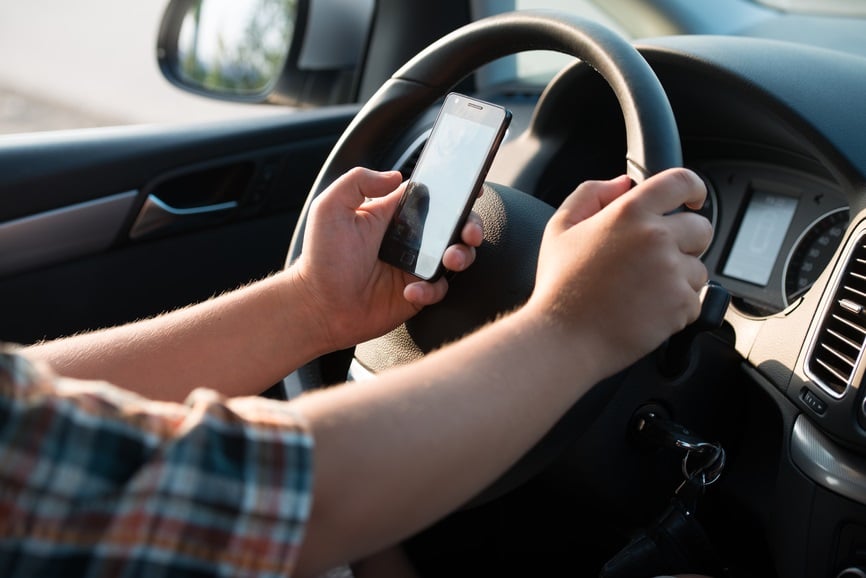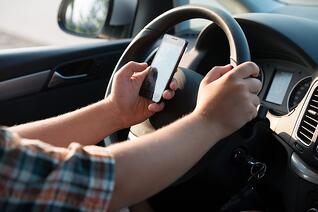 Did you know that the month of April is Distracted Driving Awareness month? Distracted driving can range from anything to eating and drinking, talking to passengers and grooming, but most frequently happens in the form of using a cell phone or GPS while behind the wheel. As part of our ongoing mission to inform you of the latest digital dangers, we asked doctors, leaders, CEO's and experts in distracted driving awareness if they would contribute to our blog with a guest post on this extremely important issue that is facing connected kids who get behind the wheel. Our first blog post comes from Matthew Smith, a second-generation director of Longacre Leadership, the incredible summer program for teens that teaches leadership, decision-making and responsibility with a MiniCamp for tweens.
My friend Meredith works in our House of Representatives in Harrisburg, PA, in the office of State Rep. Kathy Watson.
Two years ago, Rep. Watson passed the biggest bill of her 12-year career, a bill aimed at reducing teenage traffic fatalities.

"Lacey's Law", named after a local girl killed in a driving accident, restricts the number of passengers a junior driver can have. Lacey was one of six unbelted teens in the SUV that crashed.
To strengthen her case, Rep. Watson used data from the AAA Foundation for Traffic Safety, which reports that the chances of a 16 -or 17-year-old dying in a crash increase 44 percent with one teenage passenger is in the car ; the chances double with two teenage passengers are in the car; and they quadruple with three or more teenage passengers in the car.
Just so everyone's on the same page: Distracted drivers are dangerous.
These are sobering statistics, especially when you consider that " traffic crashes are the leading cause of death for teenagers in America".

It's good to know our elected officials are on top of it.
But let's not forget the role we as parents play, especially when it comes to texting and driving. Are we falling down on the job? Consider this: A recent study by AT&T reveals that adults text and drive at a higher rate than teens: 49% to 43%.

Think teens don't notice? Think again. It's part of the reason the "Don't Text and Drive" laws are, so far, ineffective.

But it's not the only reason. The laws are proving difficult to enforce. And, from my viewpoint, there's a marketing problem: "Don't Text and Drive" tells teens what not to do, but it doesn't tell them to do instead.
I'll use an analogy from college basketball and Rick Pitino, the coach of the Louisville Cardinals aka the National Champs. For decades, Pitino's teams have been famous for their defense.
All coaches talk about defense, but few have been as effective. Pitino explains: The key to coaching is giving clear instructions in the huddle. The reason that "play defense" doesn't work (even though everyone knows what it means) is that it doesn't tell players what to do—what action to take.
So, instead of saying "play defense", Coach Pitino tells his players to "get deflections". With that, the players jump into passing lanes, tip opposing shots and dive for loose balls—i.e., they know what to do and they play great defense as a result.
Telling teens "Don't Text and Drive" is a lot like telling basketball players to "Play Defense": it's not clear enough.
If you don't want your teen texting and driving, it looks like it's up to you to make it happen, because many of your fellow citizens are modeling dangerous behavior; and the police, despite their good intentions, are struggling to enforce the laws.
With Coach Pitino's deflections in mind, brainstorm action steps with your kids. "If you're on the highway and need to text, take 30 seconds, find a safe place to pull over, and send your text. Can we agree on that? If you're on the strip and need to text, take 30 seconds, find a parking lot, and send your text. Can we agree on that?"
That way you're asking for something reasonable ("30 seconds") and giving them a concrete action to take ("pull over").