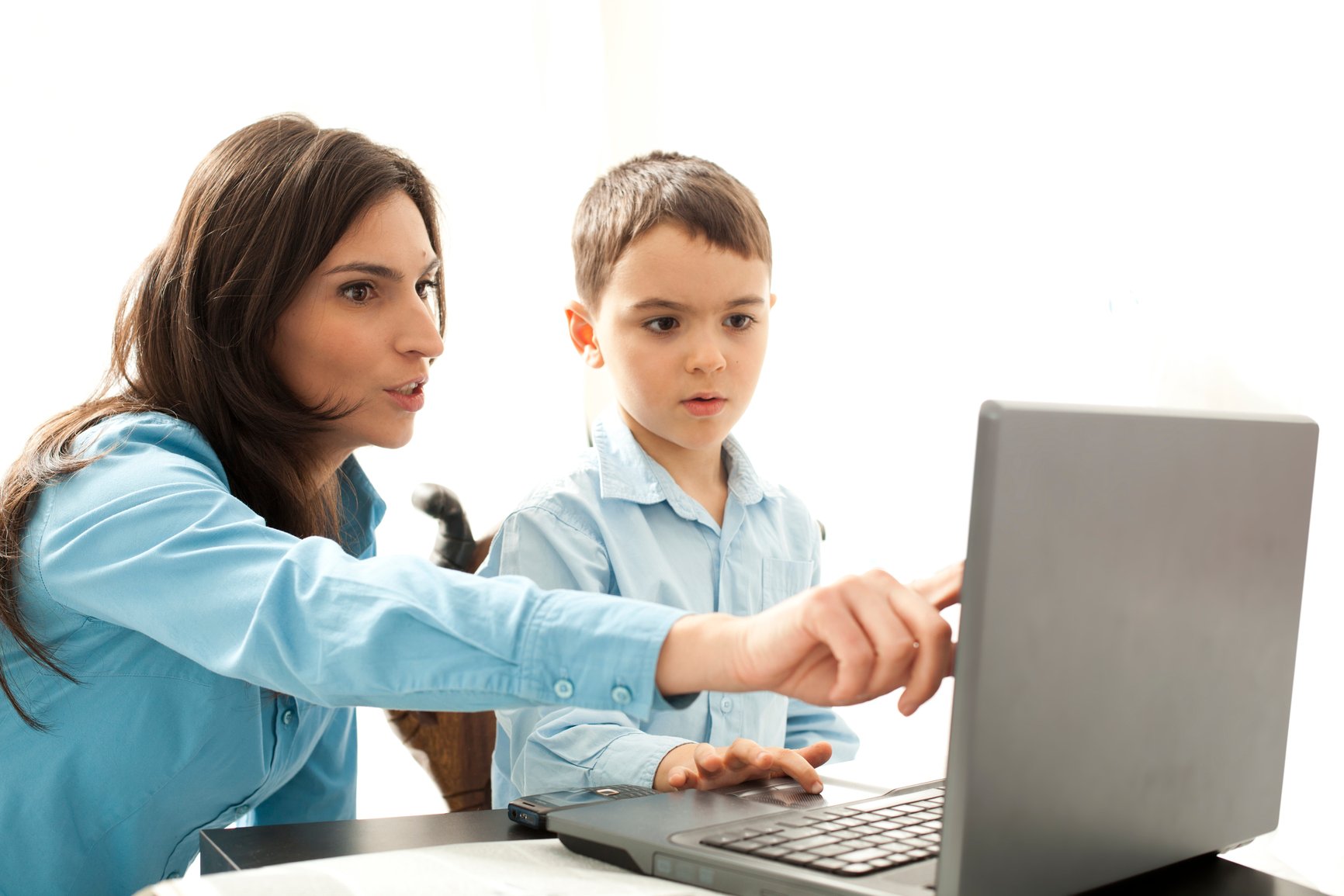 We loved this post from Jeana Lee Tahnk over on Mashable so much that we thought we had to share it with our readers! Jeana is a high-tech PR consultant and writer who focuses on technology and digital parenting. She pens the Screen Play technology blog for Parenting Magazine and also writes for Cool Mom Tech and more.
It's amazing how much technology has changed over the past decade and how ingrained it has become in our society. And this is just the beginning. While a Mission Impossible-like society with holographic billboards, levitation technologies and GPS contact lenses scares the dickens out of me, I can honestly say that technology has truly paved the way for a more organized and efficient life. And it's made me a better mom in the process.
On a day-to-day basis, I use my iPhone constantly. Between work and a busy family life and being pregnant with baby #3, I have a lot of balls in the air. I've found this invaluable gadget to be my savior in certain situations, enough for me to frequently ponder how I managed to juggle everything in what I call the period "B.I." (before iPhone).
Who knows what kind of technology we will see in the "A.I." decade? When it comes to tech, I'm actually very selective, always trying to find a balance between old school and new school. But there are some technologies that have made my life as a parent so much easier.
I'm More Organized
I can multitask with the best of them, but managing the family's sports, social, parties and activities calendar is a job meant for a robot. B.I., when I would get a note sent home about a field trip, class picture or school concert, I would stick it on the fridge. You can imagine what my fridge looked like. A.I, it goes straight into my digital calendar (and the family's shared Google Calendar) so I get automatic reminders, making it nearly impossible to forget things. Plus, you can actually see my fridge now!
I Save Artwork
Speaking of fridges, interspersed with all those notices were also layers and layers of artwork that the kids would bring home. While some were definitely worth saving, some were, um, not at all. If you have ever experienced the trauma of your child finding a piece of artwork in the trash, you know never to make that mistake again. There are so many great apps now for preserving all that beautiful artwork, whether it's a full masterpiece or a scribble, and making sure that your kid's 1st grade rendition of you is preserved in perpetuity.
I Get There Faster
No, not because technology has made me a faster driver, but because GPS gets me where I'm going. I remember using MapQuest for directions and always having to print them or write them out. Driving around in an unfamiliar area, while trying to read small print on a white piece of paper wasn't the most efficient (or safest) way to drive. Now, with GPS, I can get to places on time.
I Share Memories
The easy accessibility of my iPhone camera has definitely increased my picture/video-taking pastime. Having to hook up the camera and download pictures was always a hassle that I didn't want to deal with. Now, I can order prints, share kid memories with friends and family, even create photo books in just a few taps.
To read the rest, head over to Mashable. They currently have a great series on digital parenting and the dilemmas of raising connected kids!
Looking for a way to keep your family safe and responsible at home? Read our eBook for rules and tips: "15 Digital Safety Rules Every Household Should Follow."