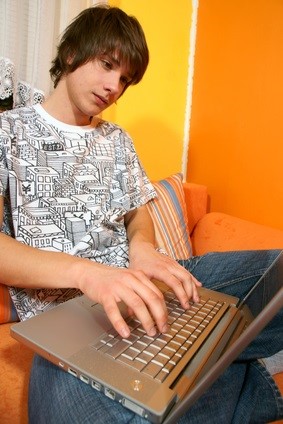 Pheed is the latest in social media and is positioned to replace Facebook and Instagram in the near future. Why? Because it offers so much more sharing options than Facebook, Youtube and Instagram combined and some of its features will make your online parenting harder.
What is Pheed?

Pheed is a social media app that is available only on iPhones and online. Soon, it will also be available on Android phones, as well. If your child accesses Pheed using only their phone, any online parenting software that you use to track your child's social media usage will be useless. This could be a major draw for kids who have their own phones.
Each user gets what is called a "channel" which is much like Facebook's wall. Users can post their information for everyone to see, or they can close their channel. If a user closes their channel so that only certain people can see it, they have the option of charging other users to view the channel. This can be a highly attractive feature for younger users who may let the wrong users see their channels all in the name of making a profit.
Features
Pheed is crammed with features that any tech savvy kid would love. Like Facebook, you can use it to share your thoughts, videos and photos at a moment's notice, but there is a lot more to this social media site. You can also share audio tracks, audio notes and live broadcasts. This means that every waking moment of your child's life can easily be posted to their Pheed channel.
Every feature is extremely user-friendly and fast. They are also laid out in a clean, modern style that will appeal to younger users. It also features a customizable background, much like Twitter, that many young users will love.
Pheed Safety
In their community guidelines, Pheed encourages their users to rate their channels as if they were rating a movie's content using the G, PG, PG-13 or R rating system. An account can be restricted so that it can only view other channels that are listed with a certain rating. For example, if you only wanted your child to view channels that are rated G, you can restrict their account so only G channels were viewable. Of course, your child could change the restriction any time you weren't watching.
Pheed is poised to take social media by storm and will be another site to add to your list when online parenting.
Parenting has become increasingly more complicated with cell phones and computers. Read about how you can keep up with it all in our eBook! Download "Digital Parenting: The Essential Guide to Raising Connected Kids" now.