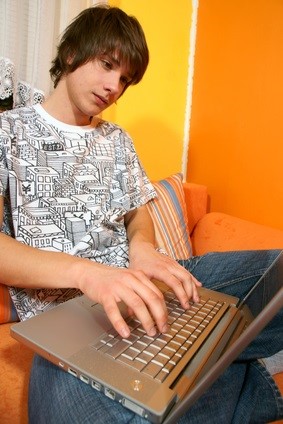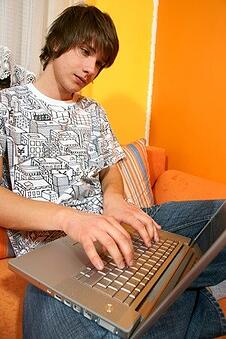 Social networking sites are a popular way for children and teenagers to keep in touch with each other and stay updated with what is going on in their lives. Facebook is currently the most popular site by far, and the process of updating your own status, and looking at other users' information, can take up quite a bit of a child's time. Unfortunately, some kids are on the site far too often and for long durations of time, leading to what can be called "Facebook addiction". This can lead to slipping grades, disciplinary problems, and social anxiety.

Stepping in before Facebook addiction becomes a real problem can be done with sensible digital parenting and Parental Intelligence solutions, but it always helps to know what to look for in order to tell if your child is addicted to Facebook. These 5 signs should be taken very seriously and if they are present, you should be prepared to set rules and limits on Facebook usage.

1. Is your child constantly on Facebook?

A child being constantly on Facebook is a sure sign of Facebook addiction. If their time on the site can be summarized as "multiple hours a day", you should have a talk with your child and let them know that it can be potentially unhealthy to be on Facebook for so long every day. Facebook monitoring programs can help you determine how long they are on and what exactly they are doing on the site.

2. Does your child have a lot of friends who you don't know?

For most children, there will be a certain point in time after joining Facebook that they will have added almost all of their friends and other people who they know. If there are a lot of people in your child's friend list who you have no idea who they are, or they don't live around your area, you will probably want to look deeper into it. Why would your child be adding people from so far away? Asking your child a question like that may get an honest answer, or they may be deceitful. Either way, this is very dangerous, and if this is the case with your child, it may be time for new Facebook rules.

3. Will your child spend lots of money on Facebook apps?

Spending real money on Facebook is completely optional. Some apps and games require a small amount of money for in-game items. While spending a small amount of money may not be harmful, parents should immediately put a stop to Facebook purchases when they start taking up a large portion of your child's available money. This is a major sign of Facebook addiction, and can be caught early with Facebook monitoring software.

4. Does your child talk about things said on Facebook constantly?

If your child seems to only talk to you about what is said on Facebook, either about them or other people, it can be a sign that they are spending far too much time on the site. It may seem like Facebook is the only thing on their mind, and it may very well be.

5. Is your child constantly posting status updates?

Status updates are how people on Facebook send a message out for everyone to read. If it becomes a regular occurrence however, mostly on the scale of more than a few updates per day, it may be worth looking into. This, coupled with another warning sign may be a clear indicator of Facebook addiction.
Looking for a way to keep your family safe and responsible at home? Read our eBook for rules and tips: "15 Digital Safety Rules Every Household Should Follow."