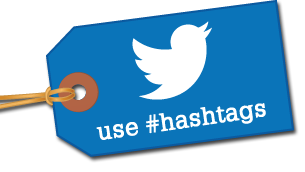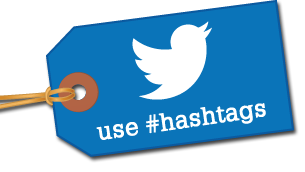 Twitter, which was founded in 2006, began as a text messaging service for people to connect within a small group. A tweet, a message consisting of up to 140 characters, is what Twitter is made up of. Photos and videos can be included within your message.
The use of hashtags on Twitter is a way people link to a certain topic. Twitter publishes trending topics on the site throughout the day.
The information you put out there is done so in real-time. The information is shared instantly.
When Twitter was launched, much of the teen population was still using Facebook. It was their domain. That is until their parents and other relatives caught on and joined as well. As the privacy of teens was invaded, many turned to Twitter.
Twitter caught the eye of teens who could share information within a small group of people, most likely only friends-no family members. It's texting on the rocks.
While many teens are public on Twitter, many have caught on to the idea of making their account private. Only those who they invited to view their messages were invited. Monitoring Twitter profiles which are public can be done by any other user, while private profiles are just that.
Many teens join Twitter strictly to see what their favorite celebrity is up to. On the other hand, many teens are tweeting friends and people who become friends simply by being on the social networking platform. This can be dangerous.
Some states have laws which ban sexual offenders from social networking sites but how closely can that be monitored? It takes mere minutes to set up a Twitter account and start the hunt for people to follow. Some teens like to see their number of followers climb to the highest numbers possible without really knowing who is reading their messages.
Teens can be vulnerable. It would be quite east for a sexual predator to pretend to know a teen and set up a meet and greet in person.
The problem is most parents don't know if their teen has a Twitter account. He may be keeping that account private for that very reason. You've already invaded their Facebook space and they don't want the same happening on Twitter. A simple search for your child's name on Twitter may reveal the account they're trying so hard to keep private. It is more than okay for your child to think the account is private but you can be monitoring on the side.
What if there was a way to monitor your all of your child's social networking accounts? uKnowKids does just that. It pulls your child's online activity so you can monitor Facebook, Twitter and Instragram easily in one place. It can also pull text messages, contact lists, photos and other downloaded applications. See what your child is doing at a glance.
Don't let your child be a victim who is coerced online.
Teens should be given a certain amount of privacy but there is nothing wrong with being active in your child's online activity. Keep them safe in the background.
Are your kids safe from online predators? Use this infographic to get informed.