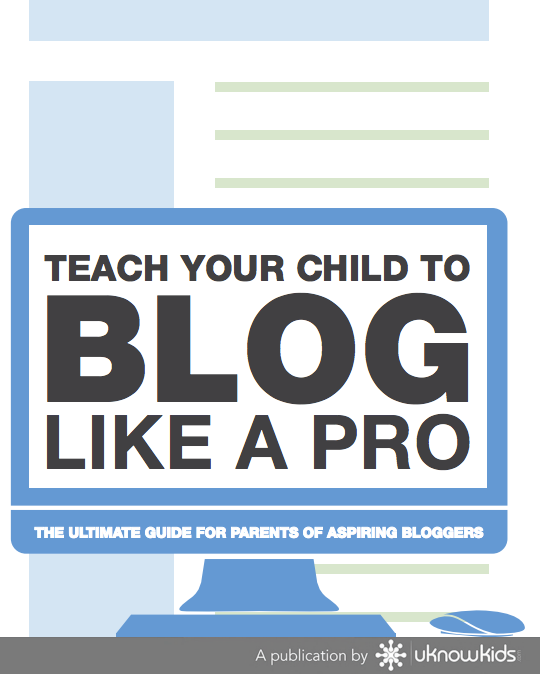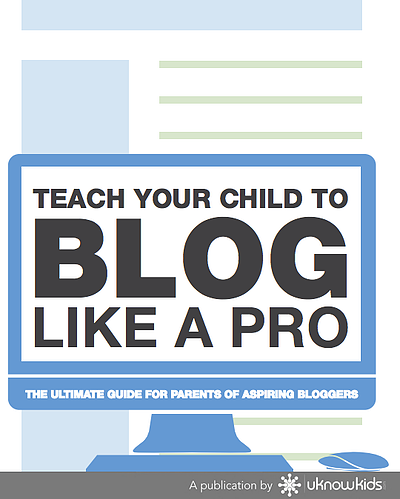 The month of July brings you another eBook, and this one is for any parent whose child has asked to start their own, or any parent who wants to understand the basics and not-so-basics of blogging!
Blogging can be a wonderful creative outlet for your child, as well as a way to interact online, figure out likes and dislikes, build up a portfolio for college applications, and much more. But of course, as with most things online, blogging can be dangerous and requires engagement and monitoring from mom and dad.
Download "Teach your Child to Blog Like a Pro: The Ultimate Guide for Parents of Aspiring Bloggers" to learn the basics and not-so-basics of blogging. After reading this eBook, you will be able to teach your child everything they need to know about blogging, including:
which platform is best for his/her needs

how best to monitor comments

which privacy setting to use

how to engage in discussion with readers

how to potentially make money blogging

and much more!
And as a parent, you will learn:
how to keep up with your child's blogging habits

how to talk to them about what should and shouldn't be posted online

how to appropriately comment on your child's blog

and much more!
Please share and distribute to family and friends!