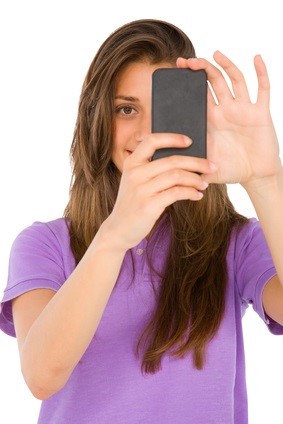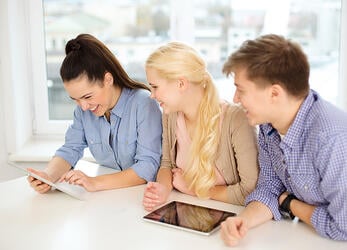 Kids are always collecting text messages, images, contacts, downloaded applications, check-ins and location histories. An Android device allows a parent to understand what the child is doing with their smart phone in just minutes. With an iPhone, parents review contacts and mobile images while also utilizing suites of family locator tools. But what about checking on the photo downloads and the issues that arise when kids visit photo sharing sites.
Parents Automatically Work to Protect Their Children
Almost like a knee-jerk reaction - parents have a heightened sense of protection of their kids. Its is natural for the emergent technologies to raise concerns, if not eyebrows.

The explosion of social media has led to the prevalent misuse of innocent social tools by predators. Today it seems almost inevitable that however small the chance might be - your children or teenagers may have photos that will fall into the wrong hands.
The most responsible approach is to teach kids the importance of being safe online. They get swimming lessons to protect them in a pool; they learn street safety to keep from getting hit by cars. Teach them Internet safety. It's that simple.
The best thing to do is provide them the tools to deal with what may come - talk about it with them often - and let them know the best approaches available so they can protect themselves.
Instagram or Snapseed: Your Child's Favorite Photo Sharing App?
Technology today makes it so much easier to get the focused solution to a problem. Parents looking for safety solutions often come to uKnowKids to discover what some of these new apps have to offer.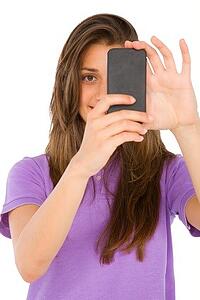 App technology has made it possible to automatically pull all your child's Facebook, Twitter and Instagram activities together into one place. This makes it possible to easily and quickly monitor what your child is doing online.
When apps are being tested for kids they will receive an age-appropriate rating ("4+" for Apple's; "Everyone" for Google). Another consideration should be whether the app allows parents to participate in and oversee what their kids are doing onscreen.
More About Snapseed

Snapseed was launched by Google. This content sharing app has Instagram like functions. The app allows the user to edit images, then share them via Google+ or other social networks.
Snapseed was developed by a company called Nik Software. Google bought the company a while back. Snapseed was viewed as one of the best iPad apps for the price just last year. Today the app is available for free. You can get it on both iOS and Android platforms. It will challenge Instagram.
This app includes an ability to make basic adjustments. You can tune, straighten and crop. You can add creative filters like black and white, drama and vintage that can be applied individually or in combination with other images. You can selectively enhance your photo. Brighten "just" a face, or deepen "only" the sky.
Google+ is rumored to be adding a new feature called "Communities." This is supposed to make the "hangouts" feature of the social network into permanent locations.
Google+ has always been a place to crowd around common interests. This is the way to meet new people. What's missing has been a more permanent home for the wonderful and weird stuff you love most. Google+ Communities finally created a gathering place for our passions. When it comes to your kids - you want to be able to monitor most of this.
What Parents Need to Know about Instagram
Instagram is the newest mega-social network that every parent needs to be aware of. Instagram is a photo editing and sharing 'app' that allows users to edit photos taken on their phone and post them to Instagram, Facebook and Twitter with the click of a button. Instagram photos are open to the public. By default and Instagram - users browse public photos posted by others and those they follow.
This approach can present several threats to children. Signing up for Instagram accounts require users provide a Username. Naturally young children are using their real first and last names to create accounts.

Whats worse - the sign-up process has an optional phone number section where users submit personal numbers into the profile. The key word here is that it is 'public.' There are Internet crime authorities reporting increases in the number of online predators. They leave lewd or sexually-suggestive comments on tween and teen photos. Even worse, predators leaving lewd comments isn't the only worry. Even though pornography involving minors is illegal, dozens of websites dedicated to bikini and sexually suggestive pictures of minors, are legal.
This means those beach-vacation pictures your daughter innocently posts up at Instagram - could in fact - end up on a message board for perverts. Anyone can browse these photos.
Even when made private - know that online predators use fake names and fake profile photos to make them appear as legitimate people.
Do you know about sexting on Snapchat? Get the facts on Snapchat and tips on what to tell your teens from this infographic.